By Azar Mahdavan
The clash of fear and hope in the 2023 Turkish elections
May 11, 2023 - 9:13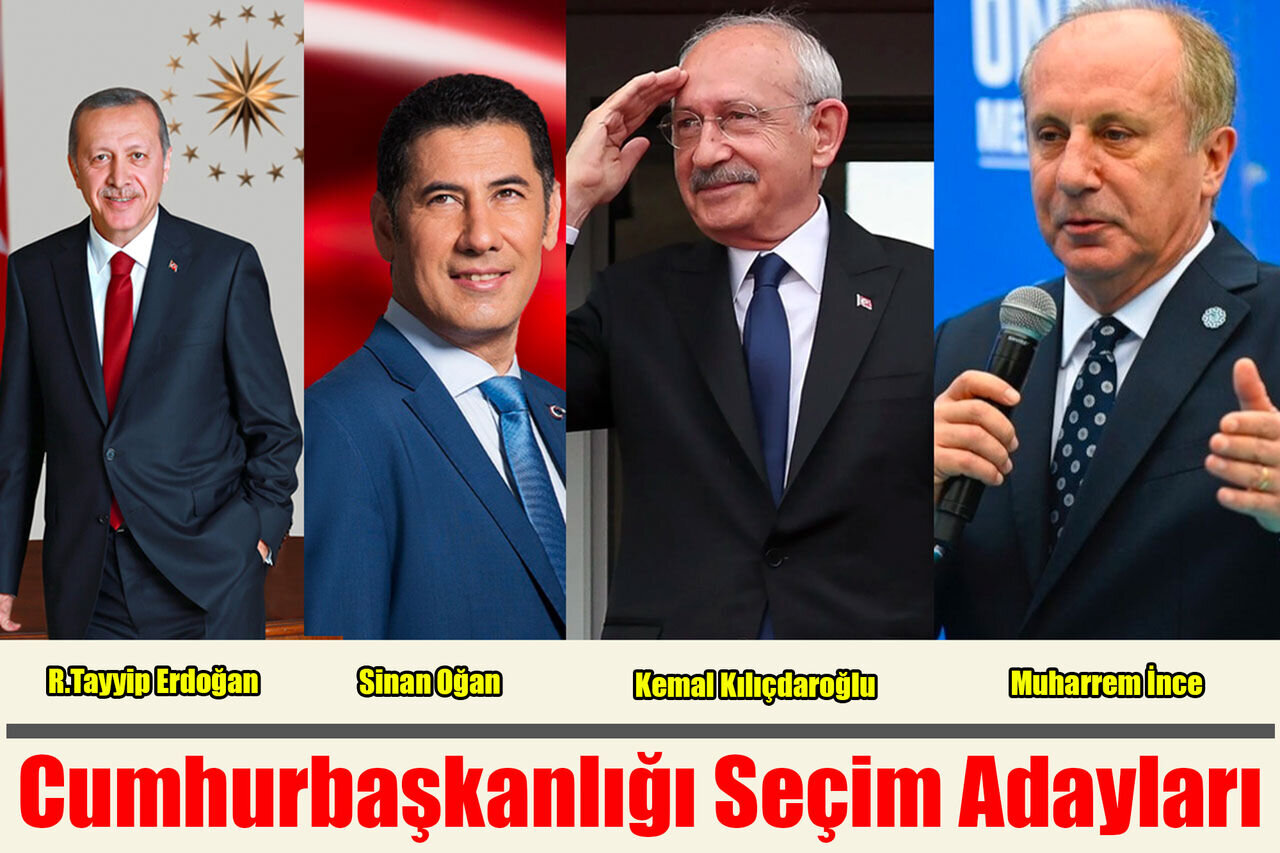 TEHRAN- Although the words of Kemal Kilicdaroglu, the Turkish presidential candidate, give hope to his supporters, some post-election social challenges have created fear in Turkish society.
As we get closer to the presidential elections in Turkey, the political advertising furnace heats up and the Turkish society pays more attention to the future of the elections. These days, the streets and alleys of Turkey are filled with the colors and smells of elections, and what is observed is the opposition's determination to defeat Recep Tayyip Erdogan.
Although Kilicdaroglu, Erdogan, Muharrem Ince, and Sinan Ogan are the four main presidential candidates, opinion polls and election monitoring show that the final winner of this marathon will be either Erdogan or Kilicdaroglu.
Kilicdaroglu's smart political advertising over the past two years has been such that he has been able to win various sections of the society, especially part of the conservatives. His coalition with the Saadet Party (Turkey's Islamic party), the Future Party, the Democrat Party, and the Good Party, known as the "Nation Alliance," has paved the way for gaining public trust for his affiliated party, the People's Republican Party. The veteran politician has been able to give hope to a significant percentage of Turkish people by giving economic promises in his campaign meetings.
There is a hope that after the economic recession and devastating earthquake, Turkey will have brighter days ahead. Regardless of how much his election promises will be fulfilled after his potential victory, it must be said that Kilicdaroglu's victory on behalf of the Nation Alliance and the post-election days will be accompanied by three major social and political challenges.
The first challenge is related to the type of cooperation among six different parties in the Nation Alliance. Approaches and types of political thinking within the alliance are so different that it can be predicted that after the elections and Kilicdaroglu's victory, members of the Nation Alliance will face fundamental differences in governing the country.
For example, the Republican People's Party led by Kilicdaroglu is a secular party, while the Good Party led by Meral Aksener is nationalist and secular, and Saadet Party led by Temel Karamollaoglu is an Islamic party with a legacy of former Turkish Prime Minister Necmettin Erbakan's political views.
Ali Babacan, leader of the Democracy and Progress Party, and Ahmet Davutoglu, leader of Future Party, are also among parties that were once at the forefront of Erdogan's Justice and Development Party policies.
Now, given the differences of these parties, whose only common point is to remove Erdogan from power, to what extent it is likely that they will show coherence and unity in governing the country, a topic that Ahmet Davutoglu recently predicted in his speeches.
However, the second challenge is related to Iran's western neighbor's national identity; every government after taking over power does its best to define a national identity. Erdogan has been able to draw up a new national identity based on Ottomanism in the recent twenty years.
Reviving Ottoman culture in the form of respect for the homeland, flag, and army in Turkey was exactly the same as Turkey's national identity that Erdogan's supporters followed. Erdogan was able to create a sense of patriotism among the people of the country by recalling the glorious era of the Ottomans.
Despite this, Kilicdaroglu and his supporters have never had a positive view of the neo-Ottoman national identity that Erdogan has created. Therefore, it can be predicted that if Kilicdaroglu wins, a new identity will be defined. However, given the diversity and multiplicity of parties in the Nation Alliance, it is unclear what form this national identity will take because there are three important perspectives: nationalism, Islamism, and secularism within the Nation Alliance.
But the next challenge is predicting a turbulent atmosphere in post-election days. The most important political change in any country is holding presidential elections because when a new president takes power in a country, society can notice fundamental changes in various political, economic and social fields.
These types of changes may be desirable for some political and non-political forces in that society but these changes may also cause dissatisfaction among other segments of society. Therefore, during some presidential election campiagns, political discussions, mutual criticisms and struggles between candidates and politicians close to each candidate become so heated that this tense atmosphere can affect the fate and future of that society.
In the past two years, we have witnessed such an atmosphere in Turkey where elections have a significant impact on the society. The Turkish people's attention to the election process and their expression of opinions about the country's political system demonstrate that the 2023 elections in Turkey are of special importance compared to previous election ones.
In this context, the opposition and its supporters' determination to end the ruling party's governance and their intense criticism against opposition parties have created a highly charged political environment in Turkey to the extent that supporters of each coalition, especially the People's Alliance and Nation Alliance, feel defeated if their preferred candidates lose.
The type of discussions and expressions of protest by Turkish people, street interviews, and social media users' comments indicate that voting has gained significant importance for the Turkish society compared to 2018 and elections before that. Regardless of who wins between the two major candidates, Erdogan and Kilicdaroglu, it is likely that any candidate's victory will face protests from defeated candidates' nominees and their supporters.
Given the recent turmoil between candidate supporters, it is possible that if election security is not managed the holding of elections, we may witness street protests leading to violence. Therefore, although Kilicdaroglu's words give hope to his supporters' hearts, fear also exists in the Turkish society due to these social challenges.