Thousands march in London pro-Palestine demonstration
May 14, 2023 - 13:55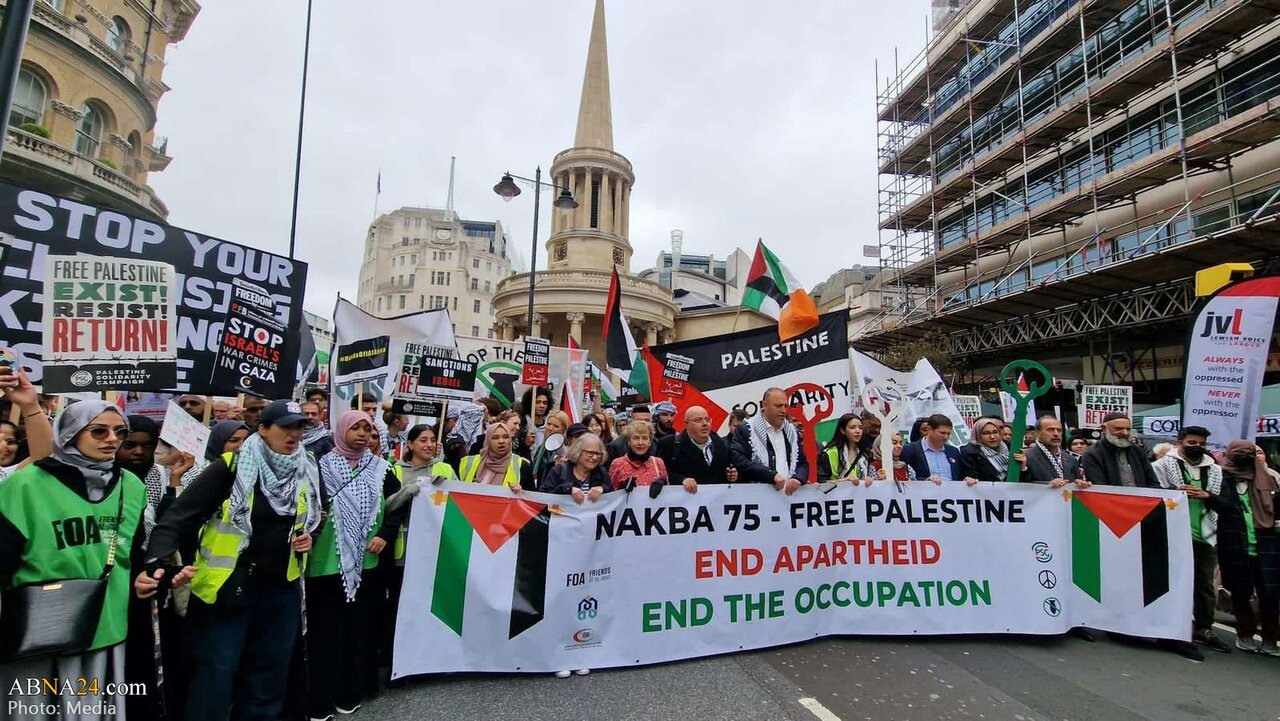 Thousands of people have gathered in central London in solidarity with the people of Palestine.
Organizers estimated that more than 180,000 joined the protest on Saturday, and that it could be one of the largest pro-Palestine demonstrations in British history.
Protesters rallied in support of Palestine and against Israel to commemorate the 75th anniversary of the Nakba.
Referring to Israel, marchers chanted "we want boycott, we want sanctions". Placards at the demonstration included "freedom for Palestine", "stop Israel's war crimes in Gaza" and "end Israeli state terror".