Islamic Jihad lauds Iran for its help in facing Zionists
May 14, 2023 - 21:40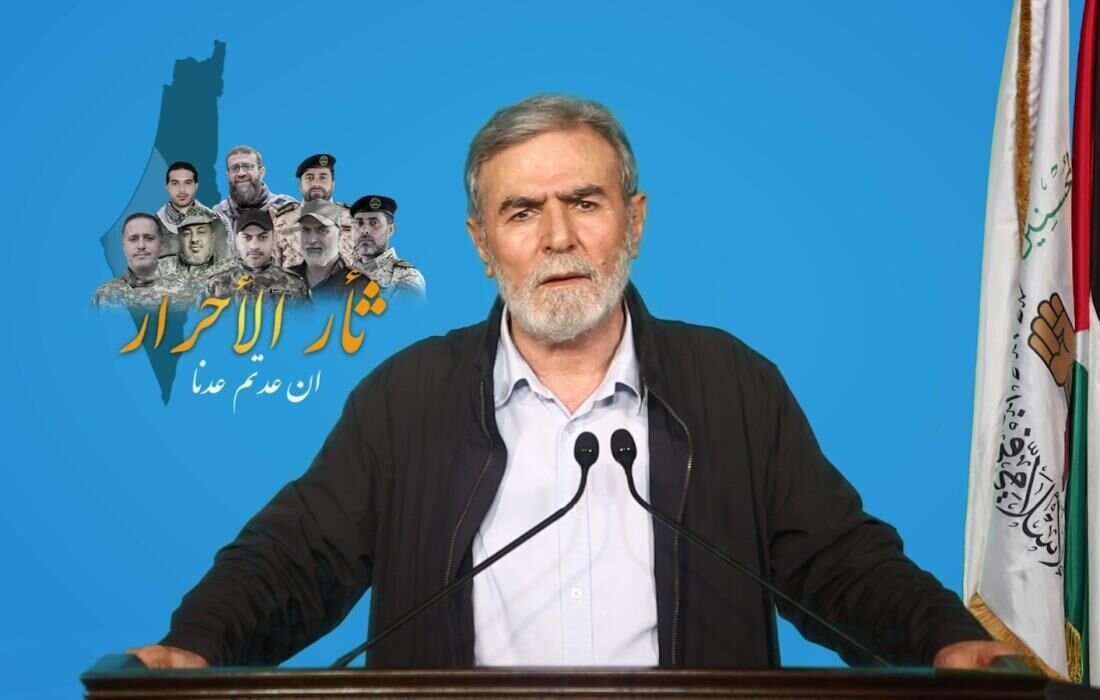 TEHRAN- The secretary general of the Palestinian Islamic Jihad resistance movement, Ziyad al-Nakhalah, has expressed his deep appreciation to everyone who supported the group during the most recent Israeli assault on Gaza, "particularly Iran, Hezbollah as well as brethren in Egypt and Qatar."
After a truce deal was achieved between the Palestinian resistance groups and the Zionist regime of Israel through Egypt's mediation, Nakhaleh made the comments early on Sunday, according to Lebanon's Al Mayadeen news channel.
He also said that Palestinians can never be vanquished because they are resilient and their leaders sacrifice themselves as martyrs.
According to Nakhalah, Israel intended to drown Palestinians in their own blood, driving them to despair and humiliation, but warriors from the al-Quds Brigades - the military branch of the Islamic Jihad movement - foiled the enemy's plans.
He went on to add, "Once Israelis launched this aggression and escalated it, all cities in the occupied territories were defined by al-Quds Brigades members and fighters from other Palestinian resistance groups as legitimate targets."
Nakhalah also expressed gratitude to all segments of Palestinian society for supporting their fellow citizens in the besieged Gaza Strip, despite the fact that they were going through a tremendous lot of hardship.
"We will finish our battle with our weapons drawn. Our fighters are highly alert on the battlefield and ready to confront any act of aggression," Nakhalah highlighted.
In a statement on Saturday, the Joint Operations Room of the Palestinian Resistance Factions underlined that "the new round of fighting with the occupying Israeli regime further strengthened the resistance front."
"The Zionist enemy mistakenly believed that the time was ripe for assassination of Palestinian resistance leaders, but it was a grave miscalculation," it noted.