Measures taken to return looted Sassanid relief home from England, Iran tourism minister says
May 14, 2023 - 21:29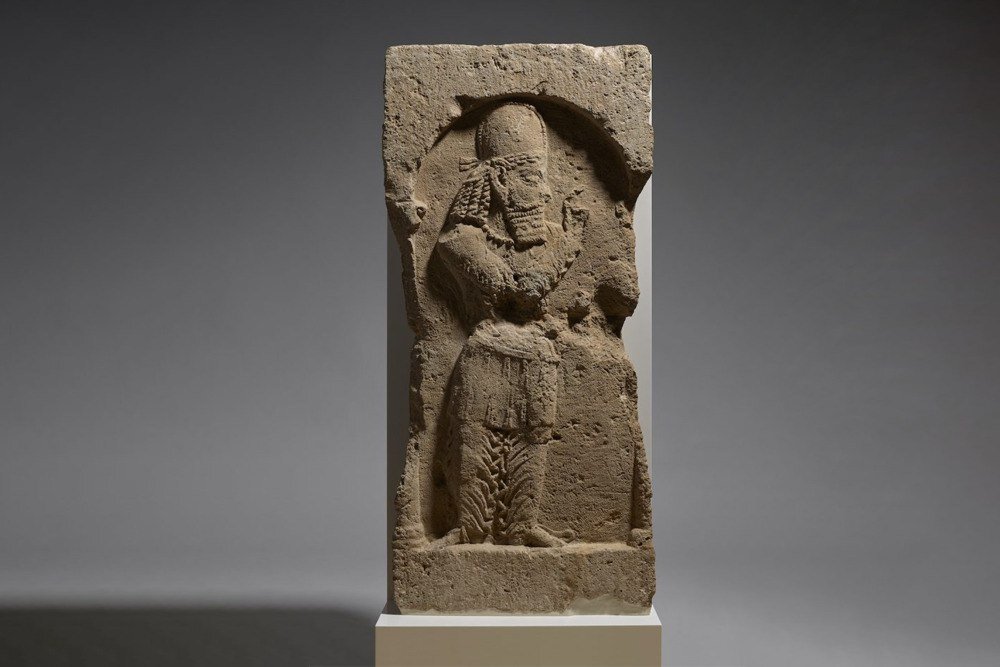 TEHRAN – Necessary measures have been taken to return a smuggled Sassanid relief home from England, the Iranian tourism minister has said.
On Sunday, Cultural Heritage, Tourism, and Handicrafts Minister Ezzatollah Zarghami said his ministry has put in a great deal of effort to recover the bas-relief carving of Sassanid soldier previously seized at Stansted Airport, IRNA reported.
"Like similar cases, this ministry has devoted all its efforts to return this treasured artifact to the country," the minister said.
The ancient treasure, which depicts an imposing male figure carved in the 3rd century CE, is expected to be worth £30 million. It was heading for the black market in Britain when it was seized at Stansted Airport. The over-one-meter-tall antique was hacked out of live rock or on-site carved rock.
The Iranian government has given the British Museum permission to display the item for three months after it was formally forfeited to the Crown before sending it to the National Museum in Tehran.
According to St John Simpson, a senior curator and archaeologist in the British Museum's Department of the Middle East, the relic belongs to a period when Iran was the center of a powerful empire stretching from Syria to the Caucasus and Central Asia, and with its capital at Ctesiphon, south of present-day Baghdad."
"The Sasanians were powerful rivals of Rome and famous today for their fine silverware and cut glass," the expert said.
"We suspect it comes from somewhere in the Shiraz area. Stylistically, it is similar to one known in the region. I think it probably is part of a big sequence. There might be more bits out there."
"It looks amazing," Simpson said. "It is stunningly attractive. The valuation could be anything, really. We're talking from £20m to £30m-plus. There's never been anything like it on the market."
In a statement, Seyyed Mahdi Hosseini Matin, chargé d'affaires of the Islamic Republic of Iran in London, said: "We sincerely hope that further expansion of cooperation between the British Museum and the Iranian Embassy in London would continue to be effective in fighting against illicit trafficking of cultural properties and protect the cultural heritage of mankind."
The Sassanid era, which saw a general renaissance in Persian art and architecture, is of utmost significance to the history of the country.
AFM