Amir Abdollahian phones Venezuelan, Danish counterparts
May 22, 2023 - 21:46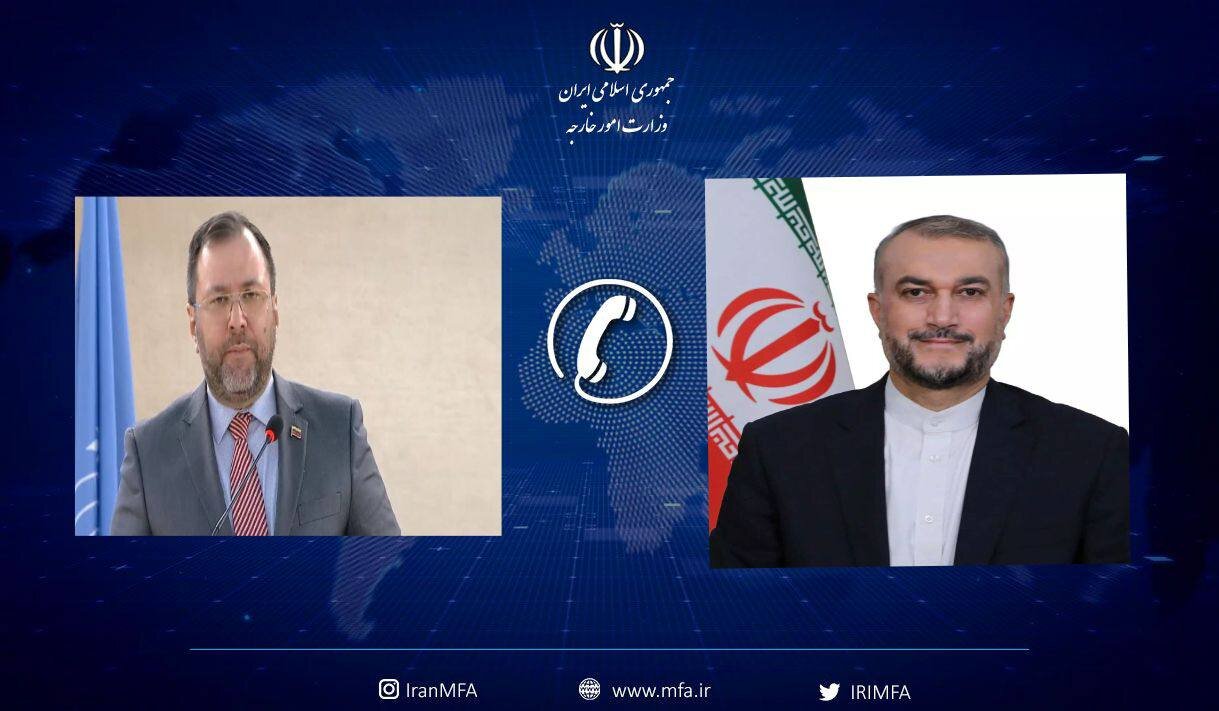 TEHRAN - Iranian Foreign Minister Hossein Amir Abdollahian held talks with his Venezuelan and Danish counterparts in two separate phone calls late on Sunday.
Amir Abdollahian and Venezuelan Foreign Minister Yvan Gil Pinto exchanged views on issues of mutual interests and discussed ways to promote bilateral trade and economic ties.
The two chief diplomats expressed optimism that concerted efforts would lead to significant increase in ties.
Iran and Venezuela inked a 20-year collaboration deal to improve bilateral relations in spite of criticism from the U.S. and Western powers during Venezuelan President Nicolas Maduro's official visit to Tehran in June 2022.
Cooperation in the areas of research, technology, agriculture, oil and gas, petrochemicals, tourism, and culture are all included in the partnership agreement.
In the call between Amir Abdollahian and Danish Foreign Minister Lars Lokke Rasmussen, the sides reviewed the current status of bilateral relations as well as future prospects.
The Iranian foreign minister stressed the need for addressing current issues and strengthening bilateral ties while praising the historical ties between the two nations as a valuable asset.
For his part, the Danish foreign minister underlined how strongly he disagreed with and deplored insults to the Holy Quran.
The two top diplomats also concurred on the creation of a framework to improve consular exchanges between Iran and Denmark.