Iran, Iraq eye implementation of security agreement
May 26, 2023 - 19:48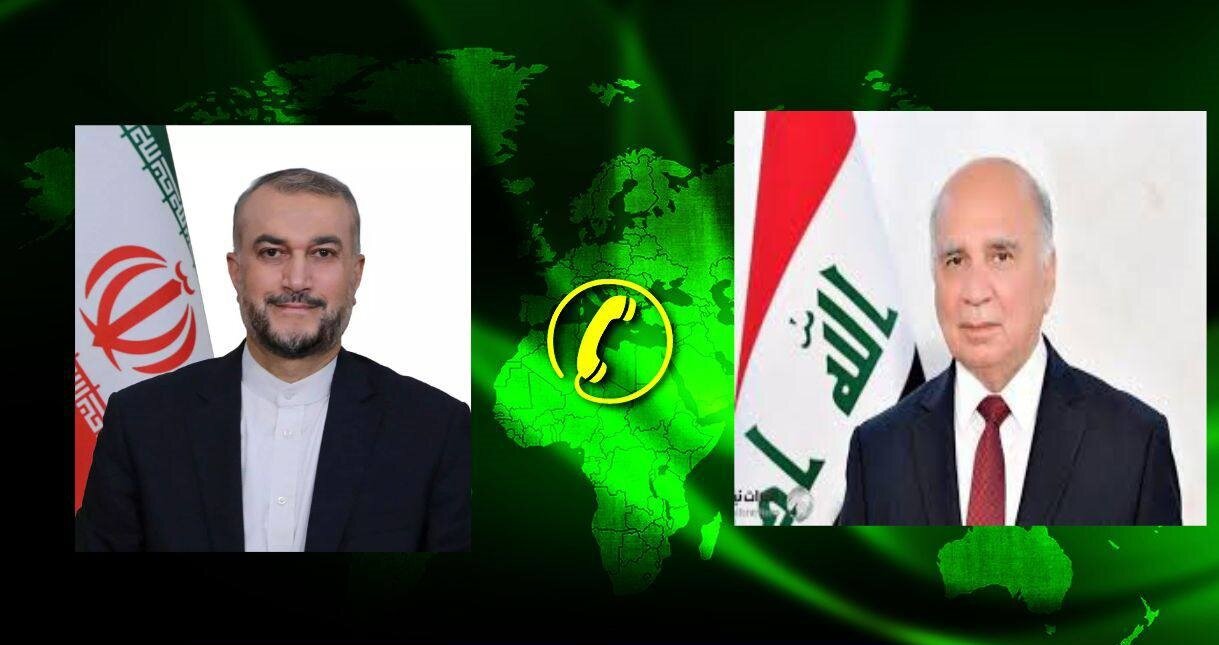 TEHRAN – The top diplomats of Iran and Iraq held a phone conversation on Thursday in which they underlined the need to implement security agreements signed by both countries.
Iranian Foreign Minister Hossein Amir Abdollahian and his Iraqi counterpart Fuad Hussein also addressed the latest status of relations between Tehran and Baghdad.
Stressing the need to carry out an agreement on security cooperation between Iran and Iraq, the foreign ministers weighed plans for stronger regional collaboration, Tasnim reported.
The two senior diplomats emphasized the necessity for the implementation of a security agreement the two neighbors signed in March.
They also stressed the need to promote regional cooperation between the two countries and to increase the capacity of pipelines that transfer natural gas from Iran to Iraq.
Foreign Minister Amir Abdollahian also expressed gratitude to Iraq for facilitating the financial and banking transactions related to the Hajj pilgrimage that Iranian pilgrims make to Saudi Arabia this year.
He finally called for efforts to strengthen banking cooperation between Tehran and Baghdad.
Earlier this month, Iranian Intelligence Minister Esmail Khatib said that Iraq's central government has provided guarantees on the security of Iran's borders with Iraqi Kurdistan.
Speaking at a judicial gathering in Mashhad, Khatib said Iran has recently detained a terrorist group that tried to cross the western borders of Iran. "With the cooperation of the new Iraqi government and the guarantees given, we hope to see security on the western borders and the non-repetition of [insecurity], and we remind and emphasize the responsibility of the Iraqi [Kurdistan] region."
He warned, "If insecurity is created for the Islamic Republic, any action on the borders will be met with a decisive and overwhelming response from the children of this nation in the armed forces and security agencies."