The Czech Republic has 'political will' to expand ties with Iran, Martin Tlapa says
Iran urges serious global war on terrorism
April 18, 2016 - 19:17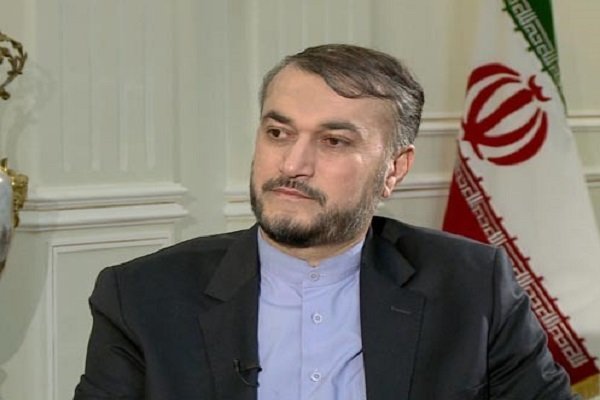 TEHRAN – Deputy Foreign Minister Hossein Amir-Abdollahian has reiterated Tehran's position that the international community should act seriously in the fight against terrorism.
During a meeting with Deputy Foreign Minister of Czech Republic Martin Tlapa in Tehran on Monday, Amir-Abdollahian also said Iran fully supports the Geneva talks aimed at ending clashes in Syria and is ready to facilitate the political dialogue between opposing sides.
Iran is ready to cooperate with the United Nations to facilitate sending humanitarian aid to Syria, he added.
He also welcomed ceasefire in Yemen, describing it as a "good opportunity" to start inter-Yemeni dialogue.
However, the Iranian official expressed concern over spread of terrorism in Yemen.
'Iran has fulfilled commitments in JCPOA'
During a separate meeting with Tlapa on Monday, Iranian Deputy Foreign Minister Majid Takht-Ravanchi also said Iran has fulfilled its commitments under the Joint Comprehensive Plan of Action, commonly called the nuclear deal.
"The other side should meet its commitments completely," said Takht-Ravanchi who acted as a negotiator in the nuclear talks with great powers.
Takht-Ravanchi also said interaction between Iran and the Czech Republic is "growing", describing it as "positive".
He also said Tehran attaches great importance to financial and banking cooperation between the two countries.
Tlapa said that the Czech Republic has "political will" to expand ties with Iran.
"After the nuclear agreement, which is a historic agreement, a very good atmosphere to expand cooperation between the two countries has been created that should be used," he said.
The Czech businessmen are highly motivated to resume and expand cooperation with Iran, he added.
He said that the Czech government will support facilitating financial and banking cooperation with Iran.
Iran and the 5+1 group - the United States, Britain, France, China and Russia plus Germany - finalized the text of the JCPOA in Vienna on July 14, 2015. The deal went into effect in January 2016.
NA/PA