Ali Rahbari to conduct St. Petersburg State Symphony Orchestra 
May 2, 2016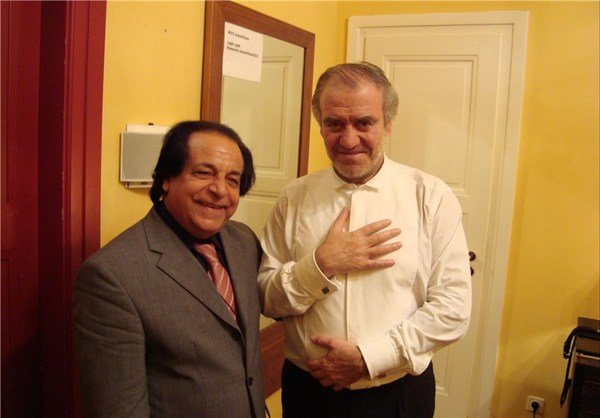 TEHRAN – The conductor and music director of the Tehran Symphony Orchestra, Ali Rahbari, will be leading the St. Petersburg State Symphony Orchestra as a guest conductor during a performance.
The decision to collaborate as a guest conductor of the orchestra was made after Rahbari received an invitation from Russian conductor Valery Gergiev who is also the longtime artistic director of the Mariinsky Theater, the Persian service of ILNA reported on Sunday.
No exact date has been set for the performance as yet.
Gergiev has strong ties to major orchestras throughout Europe and the U.S. He is an old friend of Rahbari, going back to the years when Rahbari led the Berlin Philharmonic Orchestra and served as an assistant to Herbert von Karajan at a very young age.
Photo: Ali Rahbari (L) and Valery Gergiev pose in an undated photo.
RM/YAW
END