Supporting Palestine cause should be Islamic world's priority, Iran says
May 2, 2016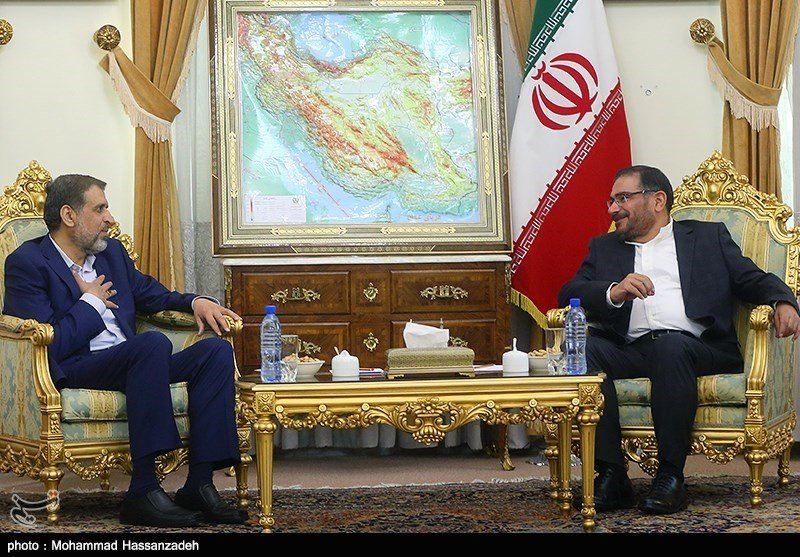 TEHERAN - Ali Shamkhani, secretary of Iran's Supreme National Security Council, said on Monday that supporting the Palestine cause should be the most important priority of the Islamic world.
"Dependent rulers" who in fact derail "campaigns against the main threat against the world of Islam are to blame for treachery before the court of history and their own people," he said during a meeting in Tehran with Ramadan Abdullah, head of the Palestinian Islamic Jihad movement.
Shamkhani said that the Zionist regime of Israel is "strategic partner" of terrorist groups.
Israel fuels tension in Islamic countries through providing the terrorists with weapons and information, he added.
He highlighted the necessity of countering the Zionist regime's policies against Muslims.
Israel sees no limit in "occupation" and "adversity" and has "dangerous plans" against Islamic countries, Shamkhani, a former defense minister, said.
He also criticized the UN for its failure to meet commitments in reconstruction of the Gaza Strip heavily damaged by repeated Israeli attacks.
He said that Iran will support the Palestinians' resistance and will send food and medical aid to the people in Gaza.
Commenting on the July 2015 nuclear agreement between Iran and great powers, he said, "The agreement is a clear sign of the Islamic Republic of Iran's soft power in countering the hegemony and has doubled our power and will to follow the Islamic Revolution's causes."
For his part, Abdullah praised Iran's support for the Palestinian resistance.
He called the Zionist regime an "occupier" that has no legitimacy.
The Palestinian Islamic Jihad movement leader also said some Arab countries undermine the resistance front and cooperate with the enemies of the Islamic world to counter Iran which is seeking to establish peace and stability in the region.
NA/PA