Iran diplomat due in Russia to discuss Mideast
May 5, 2016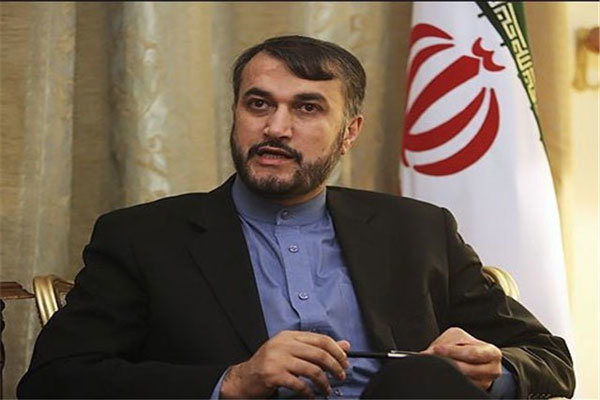 TEHRAN- Iranian Deputy Foreign Minister for Arab and African Affairs Hossein Amir-Abdollahian is set to travel to Moscow to hold talks with Russian officials on the latest developments in the Middle East, particularly the Syria crisis.
The top Iranian diplomat is scheduled to set off for Moscow on Wednesday. Amir-Abdollahian will meet Russian Deputy Foreign Minister Mikhail Bogdanov.
The latest situation in Syria and the resumption of UN-brokered Syrian peace talks in the Swiss city of Geneva will top Amir-Abdollahian's agenda during his state visit.
The latest round of UN-sponsored indirect talks, which began in Geneva on April 13, were brought to a halt after the main foreign-backed opposition group, known as the High Negotiations Committee, walked out of the discussions to protest at what it called the Syrian government's violation of the armistice. A new round of Syria peace talks is likely to resume on May 10.
Amir-Abodollahian's planned visit to Moscow comes one day after the UN special envoy for Syria Staffan de Mistura held a meeting with Russian Foreign Minister Sergei Lavrov in Moscow on Tuesday.
De Mistura underlined the need for a faltering ceasefire in Syria to be brought back on track amid surging violence in some parts of the Syrian territory.
The truce, brokered by Russia and the United States, went into effect late February in a bid to facilitate negotiations between warring sides to the conflict.
However, an escalation in missile attacks by foreign-backed militants in recent weeks has left the ceasefire in tatters and torpedoed the peace talks.
Iran and Russia have always insisted that the Syrian conflict must be settled through negotiations without interference of foreign powers in the Arab country's internal affairs.
Syria has been gripped by foreign-backed militancy since March 2011. Damascus says Saudi Arabia, Turkey and Qatar are the main supporters of the militants fighting the government forces.
According to de Mistura, some 400,000 people have lost their lives as a result of over five years of conflict in Syria.
(source: press TV)