Tehran's vehicle inspection stations being integrated
May 25, 2016 - 18:40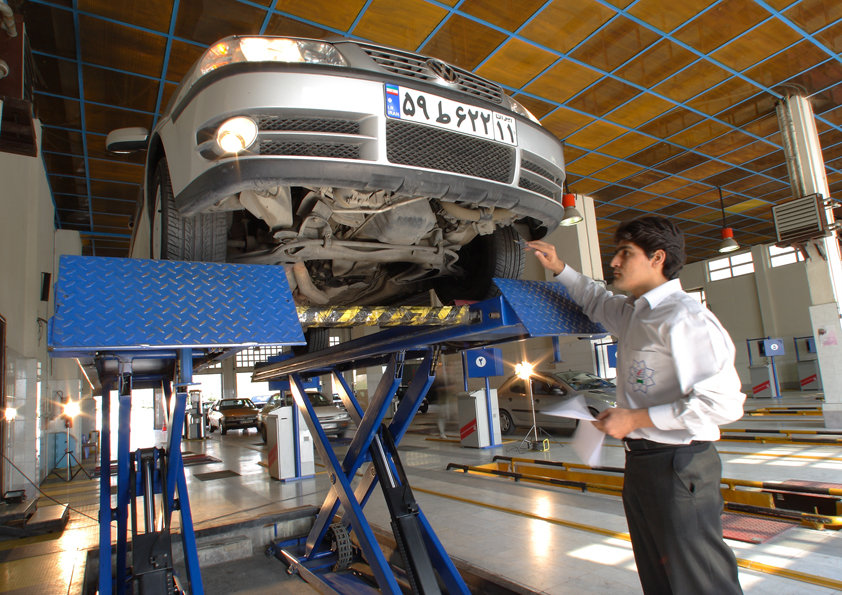 TEHRAN — Vehicle inspection stations in Tehran are being merged with an integrated system which is affiliated with the Interior Ministry, IRIB reported.
So far 410 inspection stations have joined this system, the director general for Tehran's vehicle inspection Navvab Hosseinimanesh said.
This newly set up system would be beneficial to all the car owners as they can obtain inspection decals all over the country, Hosseinimanesh noted.
"This way the traffic police can detect any violation and enforce the inspection law by seeing whether the vehicle displays an up-to-date decal by using the traffic enforcement cameras," he explained.
Mentioning the unfortunate use of fake inspection decals for the past years he warned that the newly issued stickers cannot be forged as the traffic enforcement cameras can tell the fake ones from the valid stickers.
He additionally noted that those who want to enter the traffic zones also need to obtain inspection decals as it is mandatory for all cars to pass inspection.
Currently there are four million cars in Tehran of which 2.5 million are due for inspection but last year only 400,000 to 500,000 cars passed the procedure, he lamented.
He further called on reconsidering the 5-year interval for the vehicle inspection and decreasing it to two years.
As cars are now a part of our daily life and they release substantial amounts of chemicals they appeared to be one of the main culprits for the persisting air pollution in the metropolises of Iran.
Vehicle inspection is a procedure in which a vehicle is inspected to ensure that it conforms to regulations governing safety and emissions. It is believed that periodic inspection is a cost-effective way to secure road safety and decrease the harmful emissions.
MQ/MG