Traffic fines to help curb Tehran's air pollution
January 3, 2018 - 9:24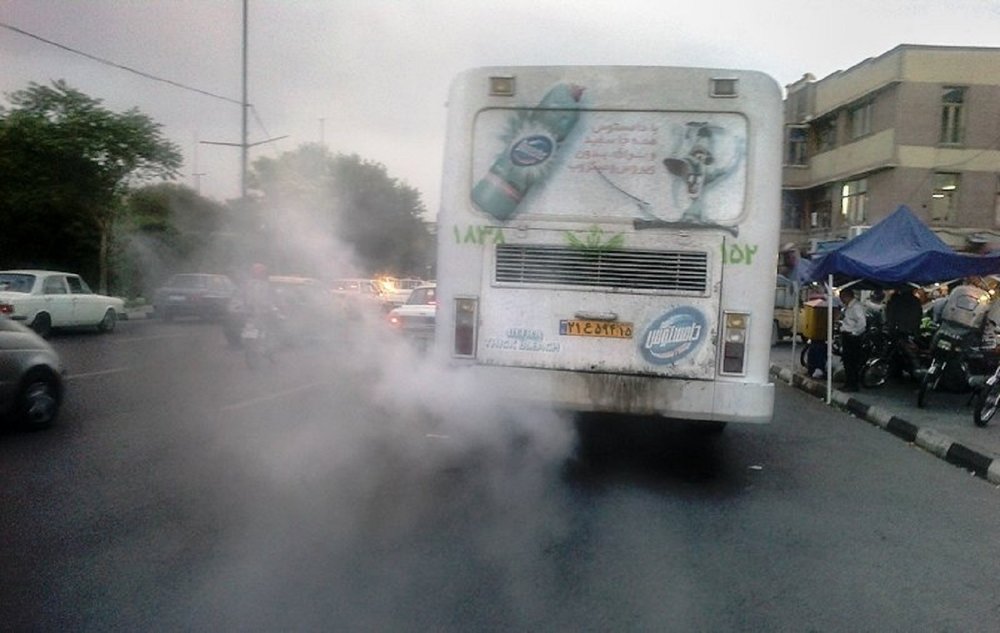 TEHRAN — Majlis (the Iranian parliament) has mandated Tehran municipality to spend traffic fines on implementing measures to abate air pollution in the capital, ISNA reported on Tuesday.
MP Ali Asghar Yousefnejad has explained that traffic fines pertaining to cars which have failed to pass vehicle inspection are bound to be spent on carrying out measures, such as developing public transport, to mitigate air pollution in the metropolis of Tehran.
Following the adoption of an article of a law in a special group of the Majlis tasked with budget planning the fines will be allocated to Tehran municipality to accomplish the job, Yousefnejad added.
All vehicles are required to pass periodical vehicle safety and emission inspection nationwide. In case a vehicle fail to conform to the emission and safety regulations set by the Department of Environment they should be fixed or will be tracked down by speed cameras and face fines.
Air pollution exacerbated by cars and clunkers is causing serious health problem for Tehraners as well as dweller of other metropolises of Iran for some years now.
MQ/MG