By Bahman Naghadeh
Trading citizens' health for indecisiveness 
November 10, 2017 - 11:6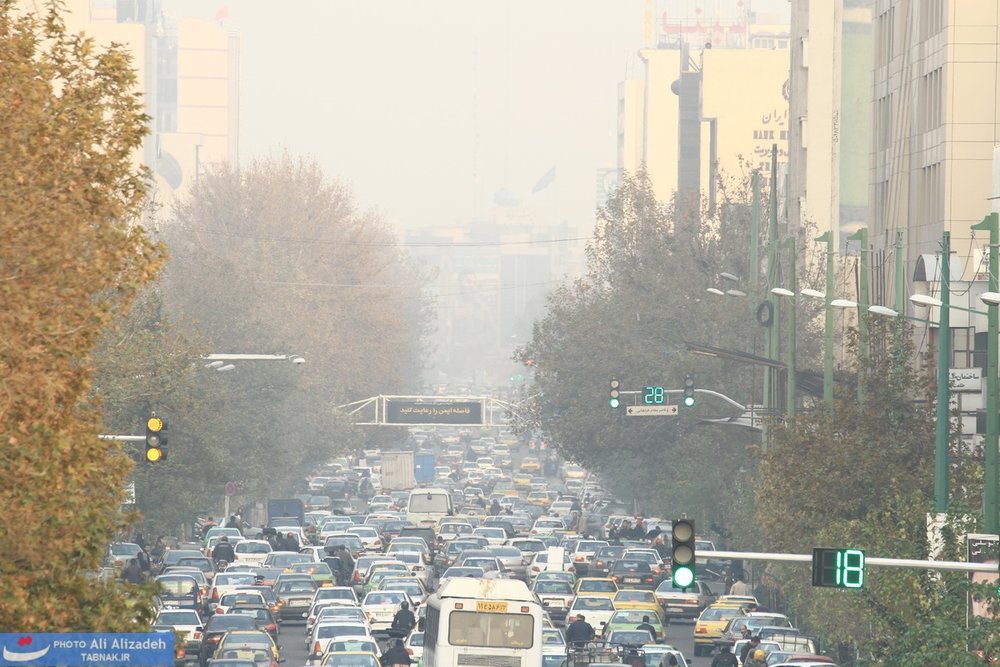 Is there any prospect for ending air pollution in big cities, especially Tehran? I doubt. How can it be possible to counter air pollution when there is no strong will among responsible officials or bodies to take bitter and crucial decisions?
If there is going to be no rise in petrol prices; if there will be no brake on the rapidly growing use of private cars; if production of fuel-inefficient cars is going to continue unabated; if hundreds of thousands of motorcyclists are going to navigate the cities, especially the metropolis of Tehran, then how can you expect the choking air pollution comes to an end!
It is true that certain decisions, especially increase in gasoline price, cause dissatisfaction among the public but it is necessary to know that people's health is being traded for failure to take bold decisions to address the issue.
Gasoline price has been the Achilles heel of the Iranian economy for decades and it seems there is no end to this malady. Certain politicians argue that if petrol price is increased if will lead to inflation. Unfortunately, in different times, even such arguments have been made by certain parliamentarians who claim to be expert in economy. However, they do not want to acknowledge that subsidized fuel is a catalyst for more use of private cars and continued production of fuel-inefficient cars.
Some officials also say it is impossible to counter air pollution in a short time. But the issue of air pollution is so serious which entails bitter and urgent actions.
There has been a considerable increase in the capacity of metro for transporting passengers in Tehran, yet the number of cars hitting the streets have been steadily rising, offsetting inadequate steps taken by different bodies or organizations.
The government or municipalities may say that they lack enough money to finance mega projects to reduce air pollution in short time but with a little increase in the heavily subsidized gasoline price they can earn the money to fund projects. Through this measure government can efficiently improve environment-friendly public transport system and ban use of petrol-fueled motorcycles in big cities.
Any hesitation to take serious action will prove more costly. It is worthy of attention that health costs of air pollution are far higher than the money needed to reduce air pollution. The number of people dying from air pollution or suffering from pollution-related diseases amount to millions of dollars per year.
The members of Tehran City Council met with President Rouhani on Monday. It is extremely hoped that the meeting would lead to good results.