Plans to reinforce Tehran's subway fleet underway
January 6, 2018 - 20:0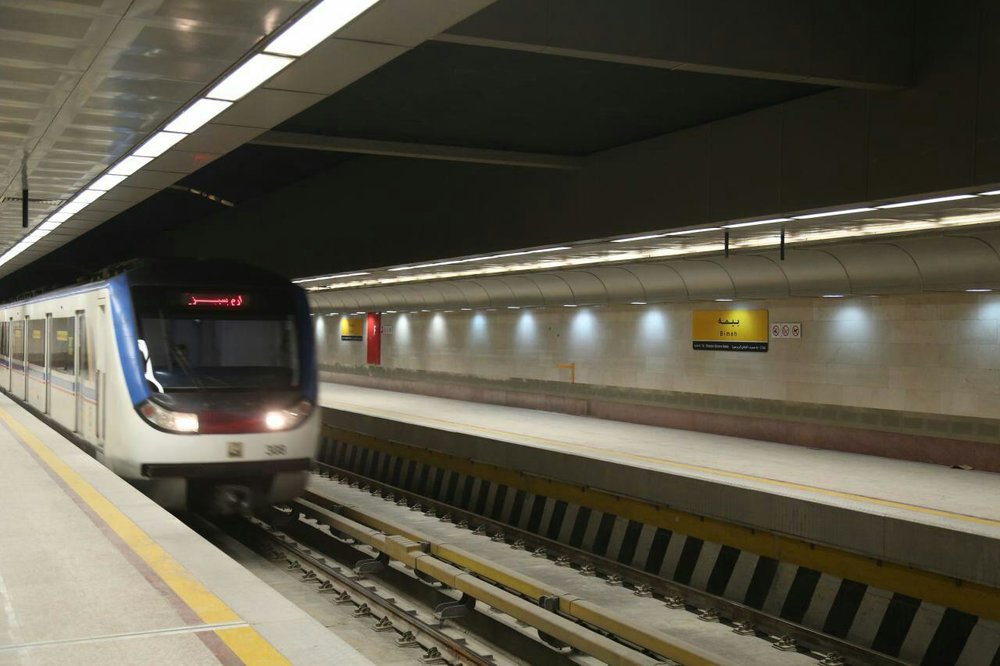 TEHRAN – Supplying Tehran's underground transport fleet with 1,000 new subway cars is underway for the next Iranian calendar year 1397 (March 2018-March 2019), the head of Tehran's Planning and Budget Organization has said.
This is one of the various plans that have been developed to reinforce public transportation fleet in the capital, YJC quoted Ne'matollah Torki as saying on Saturday.
According to the next year's national budget bill, some 1,000 subway cars and about 14,000 buses and vans will be added to the public transportation fleet, Torki stated.
Touching upon the importance of expanding metro lines in Tehran province, he highlighted that 4 trillion rials (nearly $100 million) is allocated to complete Tehran-Islamshahr line, southwestern Tehran, which is hoped to be completed by the end of the next [Iranian calendar] year.
Torki went on to say that the studies of constructing railway from Tehran to Pardis and Damavand, northeastern Tehran, are finalized and the project will be launched next year.
Describing these plans as "fundamental and influential," the official maintained that they can reduce traffic in Tehran and peripheral suburbs and result in air pollution reduction.
Ongoing battle to minimize air pollution
Improving public transportation is surely an indispensable part of any scheme that aims to combat air pollution.
According to air quality indices during the last 30 days, Tehran has just experienced 7 of moderate conditions. 17 days were unhealthy for sensitive groups and 4 days were labeled as "unhealthy" for all groups, Mehr reported.
There are some measures that are taken to combat air pollution but they seem to be transient and don't have long-term effects; measures such as closing schools, reinforcing traffic restrictions and shutting down polluting factories on the days with severe air pollution.
YJC reported on Saturday that 20 polluting factories which were operating on high air pollution days were identified and shut down by environment officials.
MAH/MQ/MG