Tehran plans to increase metro ridership to 5 million by March 2019
April 27, 2018 - 20:20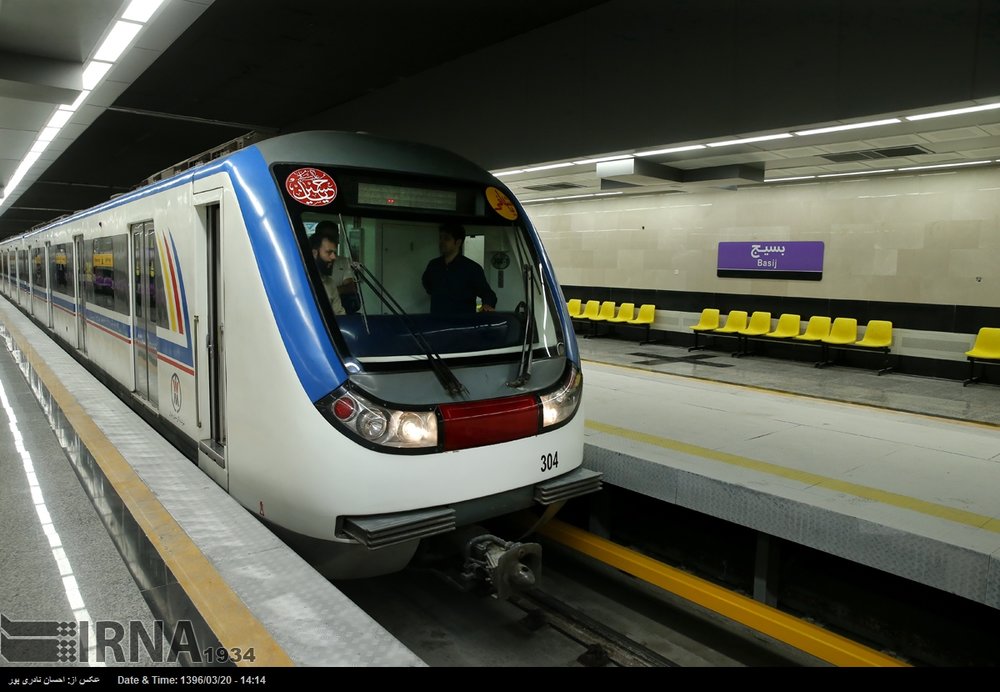 TEHRAN — In an effort to reduce air pollution in the metropolis of Tehran, the municipality is planning on increasing the subway ridership by the end of the current Iranian calendar year falling on March 20, 2019.
"What Tehraners demand most is to tackle air pollution and develop public transport," Samiollah Hosseini Makarem, Tehran's caretaker mayor, has said.
Currently there are five operational subways lines in the city of Tehran which deliver some 2.2 million rides on a daily basis, and once lines 6 and 7 are completed they can increase the metro ridership to some 5 million a day, Makarem said, Mehr reported on Friday.
According to a United Nations 2014 report, half of the world's population is now urban and this means that subways are vital for commuting in crowded cities, something that will become more and more important over time. They can also play a part in reducing outdoor air pollution in large metropolises by helping to reduce motor-vehicle use.
Large amounts of breathable particles (particulate matter, or PM) and nitrogen dioxide (NO2), produced in part by industrial emissions and road traffic, are responsible for shortening the lifespans of city dwellers. Public transportation systems such as subways have thus seemed like a solution to minimize air pollution in the urban environment.
More than 95 percent of the world's population are breathing dangerously polluted air, with those in developing countries at considerably greater risk. According to a large-scale study by the Health Effects Institute published by the Independent in mid-April air pollution was responsible for 6.1 million deaths in 2016, with ambient (outdoor) air pollution being the largest contributor, accounting for 4.1 million deaths. Global deaths attributed to ambient air pollution are estimated to have increased by 19.5 percent from 3.3 million in 1990.
MQ/PA