Tehran Municipality requires $600m to renew public transport fleet
September 12, 2018 - 0:35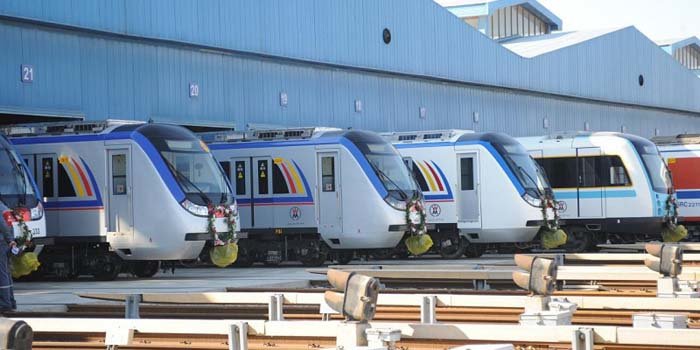 TEHRAN — In a letter to the minister of interior, Tehran mayor put in a request for a total budget of 25 trillion rials (nearly $600 million) for renovation of public transportation fleet in the capital, YJC reported on Monday.
One of the main Municipality's plans is to raise funds through projects, Tehran Mayor Mohammad Ali Afshani said.
"We have demanded the Ministry of Interior to earmark a budget of 20 trillion rials (nearly $475 million) for the public transport fleet and some 5 trillion rials (about $125 million) for subway development," he added.
Moreover, Mohsen Pourseyyed Aqaei, deputy mayor of Tehran for traffic and transport affairs, said on Sunday that in order to implement a 4-year plan to address Tehran persistent air pollution, government should allocate some $2 billion, which seems unlikely considering the current economic hardships the country is facing.
Tehran's governor general Mohammad Hossein Moqimi also said on Sunday that some 5,000 new buses should be added to Tehran transport fleet, otherwise air pollution will not be tackled effectively.
According to the World Health Organization (WHO), Tehran is one of the most air polluted cities in the world, which is ranked 12th among 26 megacities in terms of ambient PM10 levels. In 2016, the annual ambient level of PM10 was estimated at 77 micrograms per cubic meter, which is almost four times the WHO's recommended threshold of 20 micrograms per cubic meter.
Tehran's air pollutants are not limited to particulate matter less than 10 micrometers in diameter (PM 10), but O3 and PM 2.5, which are mainly emitted by cars and have made the capital's residents breathe foul air even during hot summer days.
Although, cars are the most plentiful vehicles in Tehran, heavy-duty vehicles including buses and trucks are the most polluting ones accounting for 85 percent of the air pollution in the city.
FB/MQ/MG