Maryam Qarehgozlou
Waiting in the ambush: Will Tehran choke on foul air this year too?
September 9, 2018 - 17:10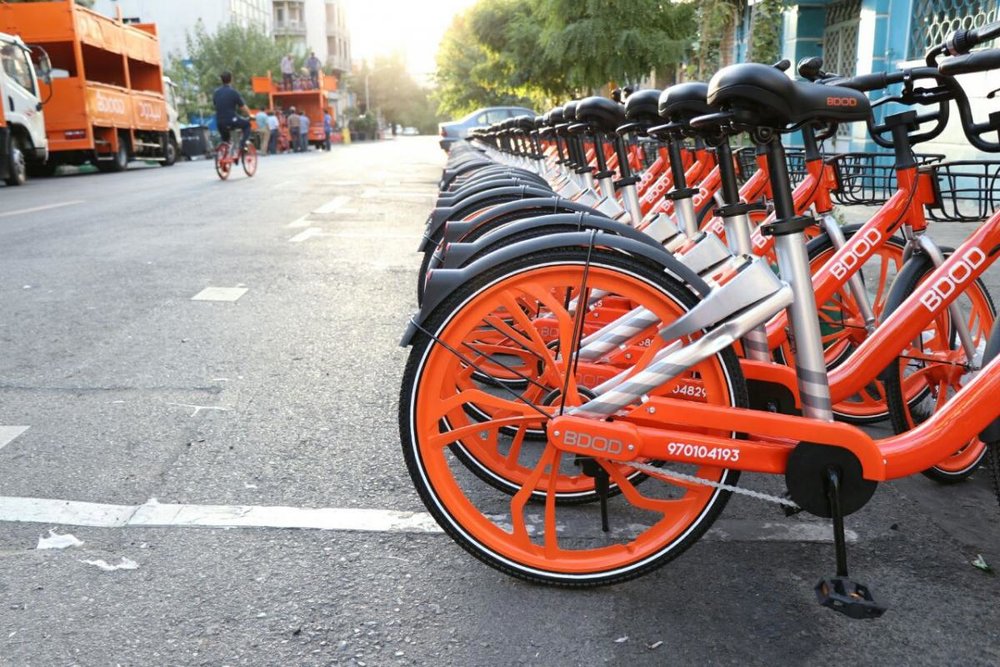 TEHRAN — While Tehraners breathed ozone in the air during hot summer days the real stuff is awaiting us in the coming months of autumn and winter.
This year not unlike other summers over the past few years those residing the overcrowded capital of Iran inhaled unhealthy levels of ozone. Tropospheric, or ground level ozone, is not emitted directly into the air, but is created by chemical reactions between oxides of nitrogen (NOx) and volatile organic compounds (VOC).
This happens when pollutants emitted by cars, power plants, industrial boilers, refineries, chemical plants, and other sources chemically react in the presence of sunlight.
Breathing ozone can trigger a variety of health problems such as chest pain, coughing, throat irritation, and airway inflammation. It also can reduce lung function and harm lung tissue. Ozone can worsen bronchitis, emphysema, and asthma.
And now, with the autumn approaching citizens are fully aware of the fact that unhealthier level of pollutants are just lying in wait, and would hit the city so hard that it gets much harder to breathe.
For Tehrani citizens, inversion is not just a scientific term, it's synonymous with cold, dry and still weather of autumn and winter days and the city being blanketed with thick smog.
Under most circumstances, the temperature of the atmosphere decreases with height, meaning it gets colder the higher you go. However, a temperature inversion occurs when the atmosphere actually becomes warmer as altitude increases. This typically occurs within a defined layer of the atmosphere. Temperature inversions, when they occur, have a major impact on air pollution and air quality.
What is being done?
Mohsen Pourseyyed Aqaei, deputy mayor of Tehran for traffic and transport affairs, said on Sunday that over the next two weeks Tehraners will be able to use bikes in the city to beat air pollution, Fars news agency reported.
In August, it was announced that an Iranian startup set out to provide a system based on Internet of Things (IoT) for its bike sharing service in Tehran in coming months. Using an application very similar to that of ride-hailing apps citizens can find the nearest bikes to them and by paying a small fee they can cycle in different parts of the city and leave the bike wherever they wish for the next user.
But since other schemes designed to promote cycling in the city proved to be ineffective due to lack of necessary infrastructure, most importantly safe bike lanes, the new bike sharing scheme future seems to be uncertain for now.
Could a cycling culture mitigate chronic air pollution in the city? As Pourseyyed Aqaei said, transport is responsible for 70 per cent of emissions in the capital. Maybe replacing the cars with bikes could be one of the key opportunities for improving the situation.
The additional health benefits associated with getting people out of cars and on to bikes are well established which could make cycling a win-win strategy for tackling this issue.What encourage the citizens to use bikes instead of private cars is to ensure them that they can safely ride on the bikes and get to their work place, school, university, appointments, etc. timely and this entails infrastructure improvement.
Money, money, and money again
As much important as creating a culture where people prefer to use public transport and cycling to using private cars is, budgeting the right schemes to renovate old and scanty transport system is a must.
Pourseyyed Aqaei explained that in order to implement a 4-year plan to address Tehran persistent air pollution government should allocate some $2 billion, which seems unlikely considering the current economic hardships the country is facing.
Tehran's governor general Mohammad Hossein Moqimi also said on Sunday that some 5,000 new buses should be added to Tehran transport fleet, otherwise air pollution will not be tackled effectively.
A study by World Health Organization published in 2016 asserts that Tehran is one of the most air polluted cities in the world. Tehran is ranked 12th among 26 megacities in terms of ambient PM10 levels.
But while cars are the most abundant in the city, heavy-duty vehicles including buses and trucks the most polluting ones contributing to 85 percent of the air pollution in the city.
There are numerous factors leading to air pollution in the megacities and it sure is not possible to address them all at once, but what's at stake is the health of citizens, most importantly the children and sensitive groups.
It is important to take TIMELY, fitting measures before it's too late.
MQ/MG