Bike-sharing scheme gets underway in Tehran
December 12, 2018 - 16:57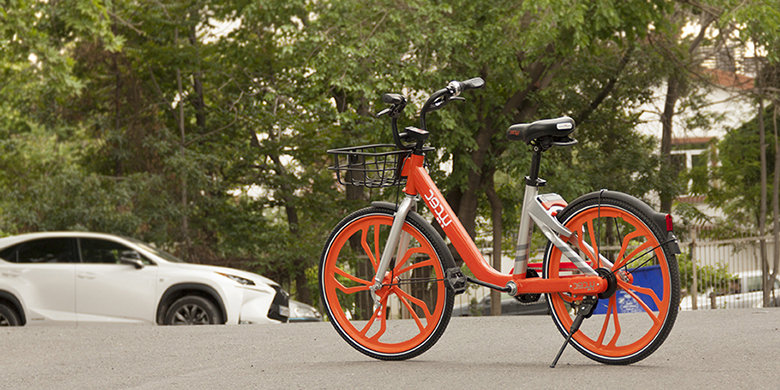 TEHRAN – Bike-sharing scheme, proposed by an Iranian startup through a system based on Internet of Things (IoT), has started to be implemented in the capital, YJC reported on Wednesday.
Some 500 bikes are currently provided for use in district 2 of the city, the head of board of directors of Pak Charkh Iranian Company, Hossein Qasemi, announced.
"We planned IoT-based bikes with initiatives to mitigate air pollution along with encouraging people to use green vehicles rather than emitting private cars," he added.
He further explained that the capital residents can start cycling through downloading Bdood app on their smartphones and after paying some 1.59 million rials (about $38) as a deposit, which can be refunded at any time the residents decide.
Using the aforesaid app users can scan the QR Code on the bike and will receive a code on their phone and by entering the secure electronic key the bike will unlock, he said, adding that using the bikes costs nearly 3 cents per half an hour.
Whenever arrived at the destination, the citizens can drop off the bikes at the nearest parking lots which are now set up in different parts of the city, he highlighted.
"Next Tuesday (December 18), the bike-sharing scheme will be launched officially in districts 2 and 6 with Tehran mayor, Pirouz Hanachi, in attendance," he stated.
According to journals.plos.org, bike-sharing programs, with initiatives to increase bike use and improve accessibility of urban transit, have received increasing attention in growing number of cities across the world.
The scheme was first introduced in mid-August in an attempt to address air pollution in the metropolis of Tehran.
According to World Health Organization exposure to air pollution kills seven million people worldwide every year and costs an estimated $5.11trn in welfare losses globally, a report released last week revealed.
It highlighted that in the 15 countries that emit the most greenhouse gas emissions – and have the worst air pollution – health impacts are estimated to cost more than 4% of GDP.
FB/MQ/MG