Environment chief says 'tough decisions" needed to tackle air pollution
December 22, 2017 - 13:16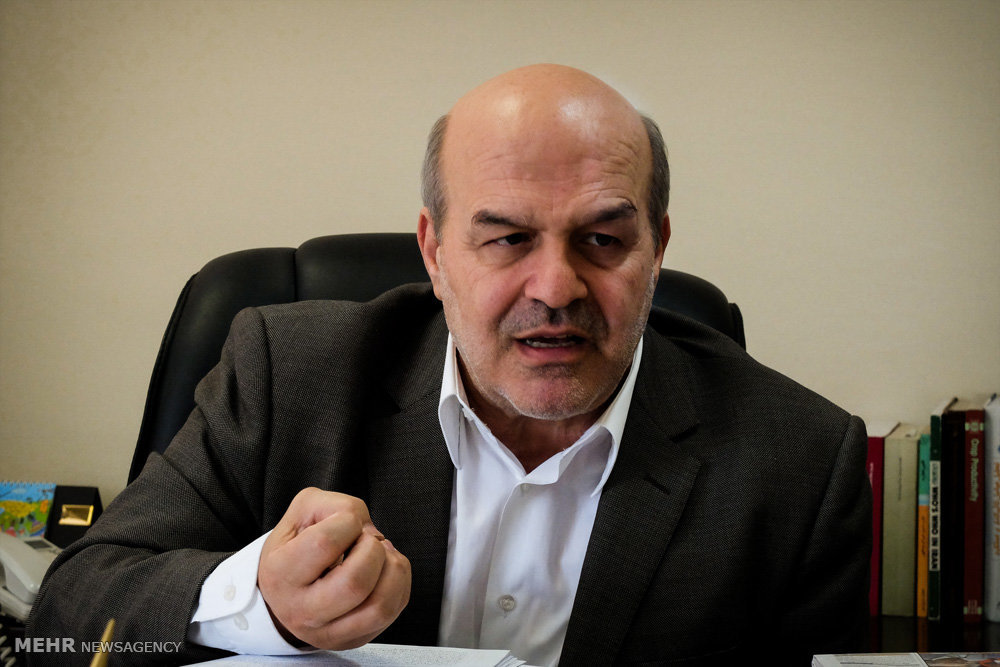 TEHRAN – Isa Kalantari, chief of the Department of Environment, said on Wednesday that "tough decisions" should be taken to counter air pollution in the country, especially in big cities.
"The reality is that we must adopt tough decisions even though they may cause discontent among people," he noted.
Talking to reporters after a cabinet meeting, Kalantari also said Tehran is not the most polluted city in the country.
Today, Tabriz, Urmia, Ahvaz and Hamadan are suffering from air pollution more than Tehran, he explained.
The director of the Department of Environment blamed petrol and diesel vehicles which are not fuel efficient for the choking air pollution.
He added "trucks, old trucks, and buses", which are powered by diesel, and motorcycles are the main culprit for air pollution in big cities including Tehran.
"Domestic companies cannot continue producing cars which their technology dating back to '20 or 30' years ago."
The official said from next week travel restrictions will be put in place for fuel inefficient cars and trucks to reduce air pollution "though we cannot resolve all problems in a short time".
He added car manufacturing should be transformed to produce environment-friendly vehicles, saying they should not continue their work with the technology dating back to "20 or 30" years ago.
The domestically-produced cars are not technologically compatible to modern-day standards, lamented Kalantari.
The choking air pollution has closed schools in certain cities including Tehran, Tabriz, and Urmia.
Tehran is seeing the heaviest air pollution in four years. On Tuesday Tehran mayor Mohammad Ali Najafi and Tehran City Council chairman Mohsen Hashemi met with Majlis speaker Ali Larijani to talk about air pollution, public transportation and possible natural events.
According to the Hamshahri newspaper, Zahra Nejad Bahram, a Tehran city councilor, said on Tuesday that she had asked Mohsen Hashemi to propose free travel by bus and metro on polluted days to send this message to citizens that "we are on their side".
However, she said Tehran metro can handle only 3 million passengers per day which should be increased to about 6 million.
Yousef Rashidi, a university professor from Shahid Beheshti University, told Hamshahri that the world has focused on public transportation for reducing air pollution and this approach is "quite logical".