JICA pledges $7m to address Tehran's air pollution
September 26, 2017 - 18:4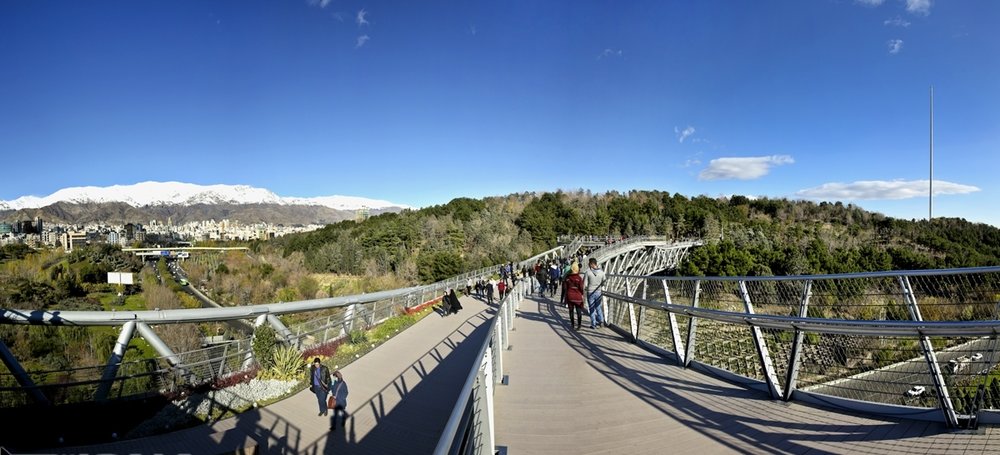 TEHRAN — The Japan International Cooperation Agency (JICA) has pledged $7 million to tackle the everlasting air pollution in the metropolis of Tehran, IRIB reported on Monday.
As per a memorandum of understanding signed between the Japanese agency and Tehran Air Quality Control Company (affiliated with Tehran Municipality), JICA will join hands with Iran to mitigate air pollution in the capital.
Iran and Japan has negotiated the aforesaid scheme for two years and now Japanese experts along with Iranian experts will develop projects to study the causes of air pollution such as industrial units and vehicles in the next four years, Vahid Hosseini the CEO of Tehran Air Quality Control Company said.
Choking air pollution hitting metropolises of Iran especially during cold seasons is making living in cities harder than ever. The predicament is blamed on numerous factors namely clunkers, sand mines, sand and dust storms originating from dried up wetlands, pollutant industries, carburetor motorcycles, etc.
"We have always been asked about the main culprit of Tehran air pollution and we have answered it correctly but now with the assistant of Japan and their experience in reduction of air pollution we can implement air pollution abatement projects more effectively and find better answers to this question," Hosseini added.
Hosseini went on to say that "within the framework of the newly signed memorandum of understanding JICA will provide us with technical and scientific support, equipment and training programs to minimize Tehran's air pollution."
He further expressed hope that Iran succeed in instituting and enacting macro policies on fighting air pollution within the next four years. "We will certainly implement our findings from this project in other cities as well."
The air quality control company CEO further mentioned another pending agreement under which JICA will grant Iran air pollution monitoring and testing equipment worth of $13 million in the near future.
Head of JICA's office in Iran Yukihiro Kobayashi, for his part, explained that the project is focusing on finding the exact causes of air pollution and to implement the effective measures taken in other countries as well.
"I believe that Iranian government and the public are capable of overcoming the air pollution and this project is the starting point for working out more effective solution to air pollution," Kobayashi noted.
In a three-year attempt to revive the Lake Urmia in northwest Iran through engaging local community and farmers by applying sustainable agriculture techniques, JICA has made $3 million in contributions since 2014 to the lake restoration program.
Lake Urmia was once the largest lake in the Middle East and the sixth-largest saltwater lake on Earth, but is facing a dramatic decline for some years now.
MQ/MG