By Maryam Qarehgozlou
Green tax should help expand environmental infrastructure: official
January 15, 2017 - 17:43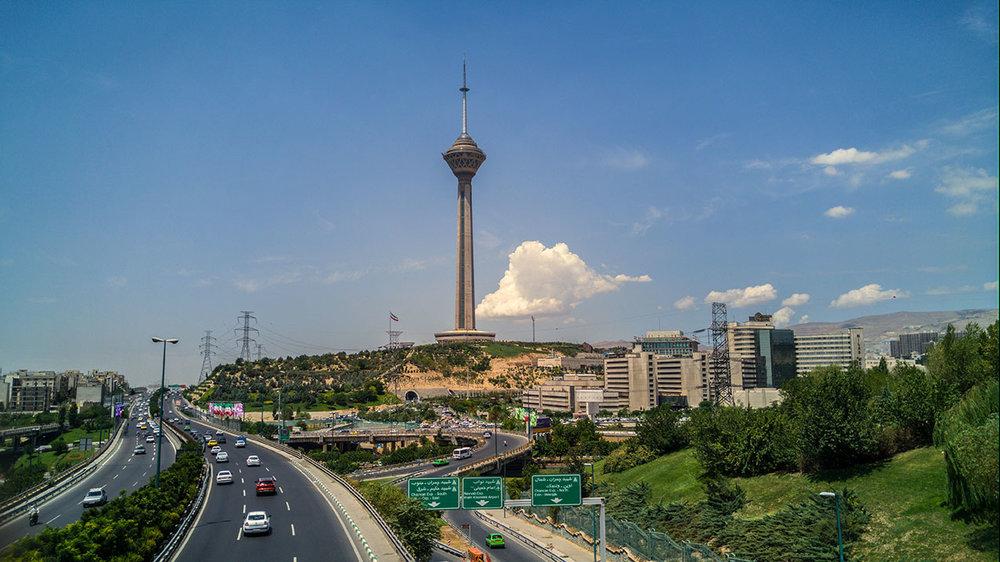 TEHRAN — Municipalities should spend taxes collected from pollutant industries to develop environmental infrastructure in cities, deputy director of Iran's Department of Environment Saeed Motesaddi said on Sunday.
He made the remarks at a press conference held on the occasion of the national clean air day, Jan. 18.
"Municipalities are required to set priorities depending on each region's environmental problems and spend the green taxes on them to improve the environmental status of each area," he noted.
For example in a city like Tehran which is constantly grappling with choking air pollution the municipality must develop public transportation with green taxes.
"We estimate that green taxes amount to some 50 to 70 trillion rials (nearly $1.25 to $1.75 billion) annually while only some seven trillion rials (nearly $175 million) was collected last year (Mar. 21, 2015 to Mar. 19, 2016)," he said.
Motorcycles, construction suites worsen air pollution
Talking on the causes of air pollution Motesaddi stated that some 11 million motorcycles are in the country, 3.5 million of which are in Tehran which normally produce five times more pollution than a standard car.
"Other sources for air pollution include construction sites," he said, adding, "both demolishing and constructing processes are harmful to environment as taking away construction debris and at the same time bringing building materials from and to the site are both done by clunker trucks overnight which produce a great deal of pollution in cities."
There are more than 100,000 old trucks in Tehran moving across the city at nights and they need to be disciplined by the municipality in no time, he added.
Measures taken to address air pollution
Launching 440 nationally integrated vehicle inspection centers, replacing some 38,000 clunkers with new cars nationwide, switching from mazut to natural gas in power plants, offering incentive payment to encourage people to use electric motorcycle and hybrid cars, monitoring pollutant industries and shutting down those which do not comply with environmental regulations are some of the measures taken to address air pollution so far, Motesaddi highlighted.
He further urged the public to help save energy during autumn and winter by turning down the thermostat even by 1 to 2 degrees as it could help the power plants to totally switch to natural gas instead of mazut which is extremely pollutant.
Administration assigned by environmental protection laws
In line with the environmental policies Iran is pursuing last week the Majlis approved bills, mandating the administration to ensure the implementation of regulations designed to protect the environment ranging from wetlands to forests and move towards sustainable development. The bills have been drawn up within the framework of the sixth five-year national development plan (2017-2021).
MQ/MG