Tehran taking steps toward green transportation
January 18, 2017 - 17:31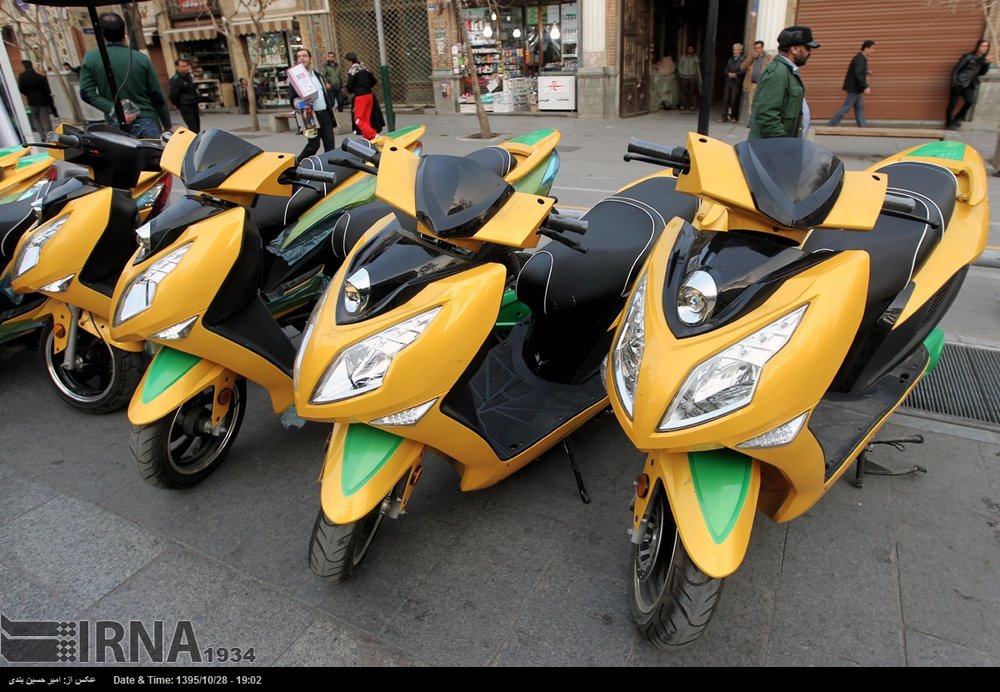 TEHRAN — Tehran is gradually taking steps toward establishing green transportation in crowded neighborhoods by unveiling hybrid and electric vehicles and bikes.
On Tuesday, 200 hybrid taxis, 200 bikes, 30 electric SUVs, 32 electric motorcycles, and low-emission minibuses and buses were unveiled on the occasion of the national clean air day, January 18, in district 12 of Tehran, IRIB reported.
Since district 12 is one of the most crowded and polluted areas in the capital Tehran Municipality has done its best to bring back peace to this area once again by developing green transportation and pedestrianizing 40 percent of the streets, deputy mayor for traffic and transport affairs Maziar Hosseini said.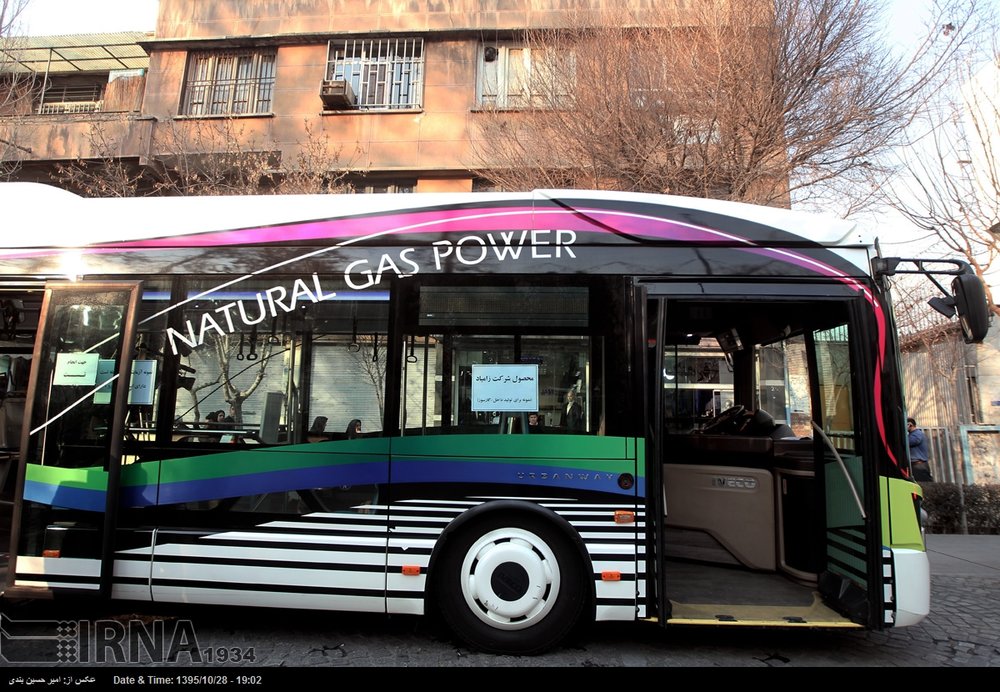 "In addition to the 200 bikes, three kilometers of bike lanes are also built which will be doubled in the near future," Hosseini added, regarding the cycling infrastructure in Tehran.
Some 150 old minibuses in Tehran will be scrapped soon, he said, adding, the filters absorbing the pollutant emissions which are installed on buses are worth of 400 million rials (about $10,000) each but citizens health is a top priority.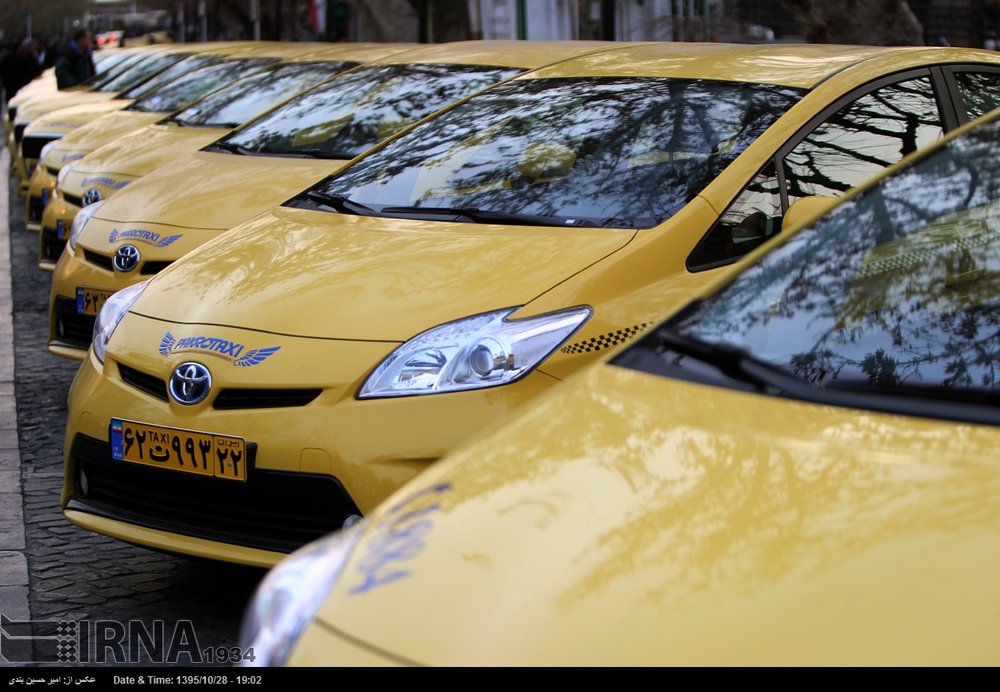 The official further underscored the role of carburetor cars in worsening air pollution by 40 percent in Tehran saying that almost 10,000 of the 16,000 clunker taxis are replaced by new ones so far.
Elsewhere in his remarks, Hosseini expressed hope that with grants allocated to the buyers they would be more encouraged to buy electric motorcycles.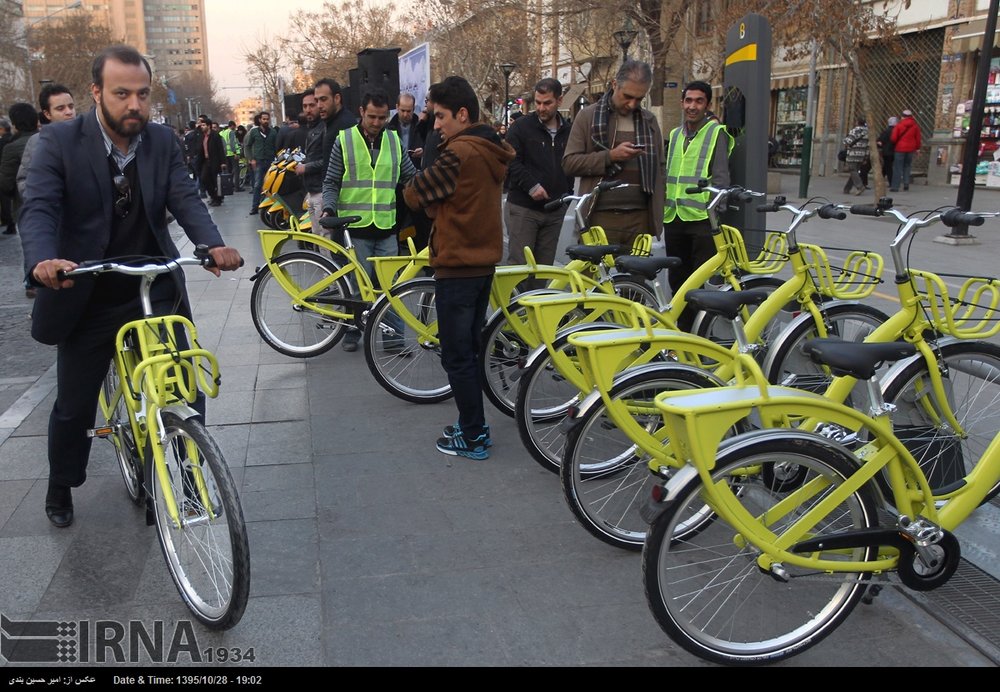 In February 2016 it was announced that 10,000 hybrid taxis, meeting euro-5 standards, will join Tehran's transportation fleet within the next three years and that 2,500 hybrid taxis will be added to the fleet by the end of the current Iranian calendar year (March 2017), however it seems that the municipality has failed to keep their promises so far.
Considering the air pollution and constant gridlocks in the city, hybrid taxis can be of great help to resolve these two persistent problems.
MQ/MG