Tehran traffic police to ban polluting vehicles, fine drivers
October 14, 2017 - 18:8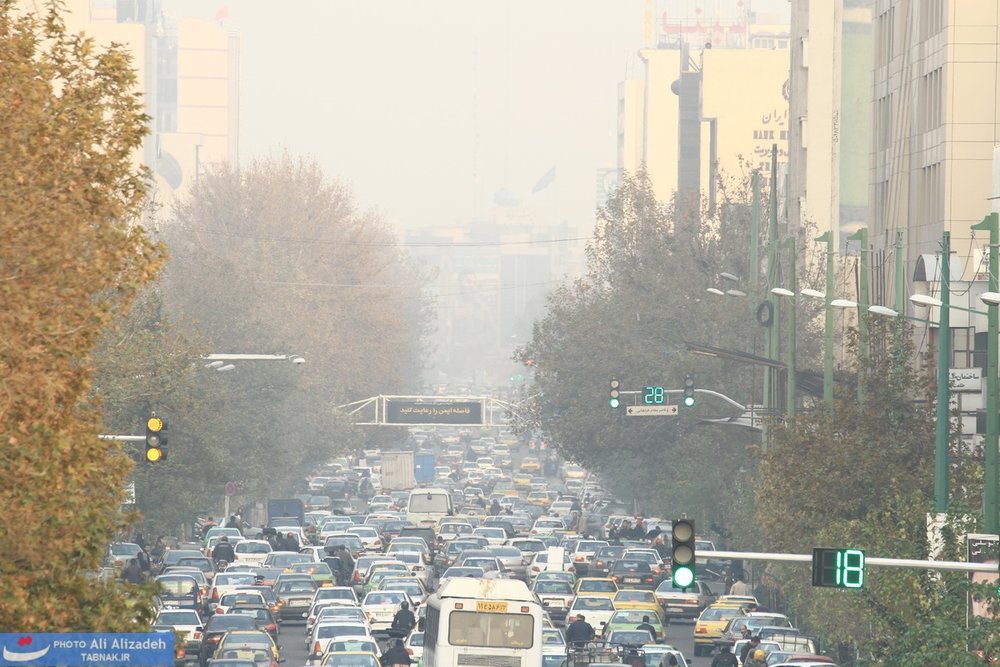 TEHRAN — Tehrani motorists who fail to live up to emission standards set by traffic police will face 500,000 rials (nearly $13) fine and their vehicles will be impounded by the police.
Taking effect as of Saturday high-emitting vehicles and those with outdated or no vehicle inspection decals [stickers issued after passing mandatory periodic vehicle inspection] will be banned from the streets of the capital.
Tehran air pollution is attributed to power plants and factories surrounding the city, sand mines, sand and dust storms originating from dried up wetlands, pollutant industries, carburetor motorcycles, and most significantly automobiles.
To address the persisting air pollution responsible organizations, namely Department of Environment, has come up with stricter regulations levied on vehicles and other pollutant sources.
High emission public transport buses and taxis that don't have inspection decals are strictly liable for fine and impoundment, IRNA quoted Tehran Traffic Police Chief Mohammad Reza Mehmandar as saying.
Vehicles impounded by the police will be sent to garage to be repaired, Mehmandar added.
Mehmandar went on to warn that by using the traffic enforcement cameras which are able to detect any violation of the law by telling the fake or outdated inspection decals from the valid stickers clunkers and cars exceed official pollution limits will be fined every 24 hours in case they fail to conforms to regulations governing emissions.
He further asked motorists to have their highly polluting cars fixed in no time and ensure their conformity to the law or they would have to accept its legal implications.

World Health Organization reports that in 2012 around 7 million people died - one in eight of total global deaths – as a result of air pollution exposure. This finding confirms that air pollution is now the world's largest single environmental health risk. Air pollution is a huge problem especially for people living in smog-choked cities.
MQ/MG