Iran now among few countries holding the modern technology
1st Iranian-built decentralized power plant operational
May 28, 2016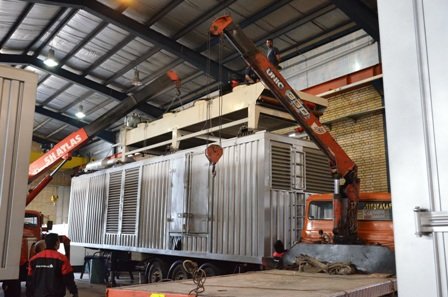 TEHRAN - The first domestically-built decentralized power plant with the capacity of supplying electricity for a town with a population of more than 5,000 was put into operation in Tehran on Saturday, IRNA reported.
"With the capacity of generating three megavolt amperes (MVA), the plant is designed to meet the demands of deprived areas under critical conditions," Ali Sarbaz-Hosseini, the board of directors' chairman of Nama Mad Pasargad Company which has implemented the project, said in the inaugural ceremony of the power plant.
"The Islamic Republic now stands among the few countries, namely the U.S., Russia, and Germany, with the modern technology to build such a plant," he added.
According to Sarbaz-Hosseini, the power plant fully meets the international standards and can compete with its American and European rivals.
Domestic building of the decentralized power plant has reduced the end price of the product down to one fifth of its similar foreign sample.
As IRNA reported, Houshang Falahatian, the deputy energy minister, previously announced that attracting domestic investors to build decentralized power plants across Iranian provinces has been one of the main goals of the energy ministry.
HJ/MA