Gizella to take "Travelogue" to Tehran
May 29, 2016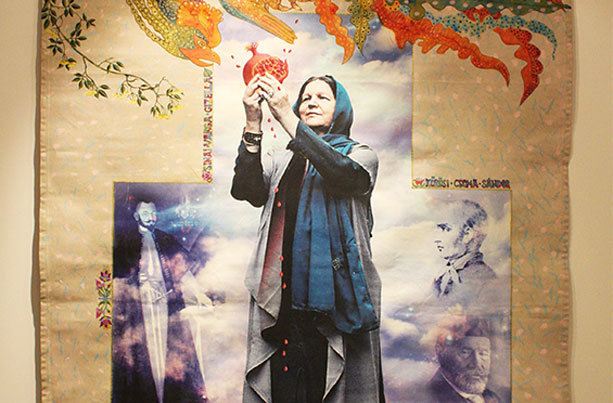 TEHRAN -- The Tehran-based Hungarian artist Gizella Varga Sinai plans to showcase her collection "Travelogue" in Tehran during autumn.
The Budapest Spring Festival, which was held from April 12 to May 16, displayed the collection, which she said shows how she chose to move from the West to East.
"We Hungarians always want to know that from where our ancestors came to Hungary. Some historians believe that we Hungarians are originally from the Orient," Varga Sinai told the Persian service of MNA on Sunday.
"There is even a kind of nostalgia for the East in works by some Hungarian poets," she added.
Varga Sinai said that the idea to create "Travelogue" popped into her head about ten years ago.
"I have always loved to draw paintings about Iranian culture and I have always been passionate about the art and culture of Iran… but at that time, I decided to make some paintings about myself; some more personal paintings; I wanted to say what pushed me to come to Iran," she stated.
"For me, travel from the West to East is somehow a magical journey," she added.
Gizella came to Iran about 50 years ago. She is married to Khosro Sinai, the director of the acclaimed film "In the Alleys of Love" about Khorramshahr shortly after the 1980-1988 Iran–Iraq war.
Photo: A painting from Gizella Varga Sinai's collection "Travelogue"
MMS/YAW
END