Russia, Iran might soon implement projects for $40b: Novak
June 17, 2016 - 17:58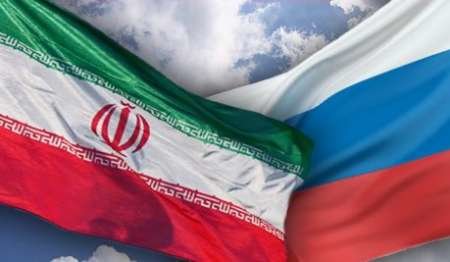 Russia and Iran might soon implement projects for $40 billion, Russian Energy Ministry Alexander Novak said on Thursday at the St. Petersburg International Economic Forum (SPIEF-2016).
"Currently the total worth of the projects is about $40 billion. This is the minimum level of potential projects that could be implemented in the near future," the minister said.
Currently, according to Novak, two large contracts are prepared with Iran totaling $2.5 billion. "These are the contracts related to two thermal power plants, four blocks of 350 megawatts in terms of the development of electric power industry of Iran, as well as reconstruction of the railway line," he said.
'Iran wants to start joint aircraft production with Russia'
Iran wants to start joint aircraft production with Russia, Mohammad Reza Nematzadeh, Iran's minister of industry, mines and trade, told journalists on the sidelines of the forum.
"Negotiations are currently under way," the minister said when asked about prospects for concluding a Sukhoi Superjet deal. "I believe that it is a good passenger plane. But the purpose, this or that way, is to start its joint production," Nematzadeh said.
Vladislav Masalov, the vice-president of the United Aircraft Building Corporation (UABC) for civil aviation, said in February this year that Russia might deliver approximately 100 short-haul Sukhoi Superjet 100 aircraft to Iran.
'Consortium of Russian companies for Iranian oil fields possible'
Gazprom Neft leaves open the possibility of a Russian companies' consortium on Iranian fields, Chief Executive Officer of the Russian oil Major Alexander Dyukov said at the forum.
"Everything is possible," Dyukov said responding to the question about the opportunities for establishment of such a consortium.
'Russia, Iran need to elevate ties to higher level'
Russian-Iranian trade relations do not match the level of political dialogue between the two countries and should be improved, Iranian Ambassador to Russia Mehdi Sanai said in his speech at the forum.
"We develop serious relations at all levels and in all spheres. The Russian-Iranian relations have strategic nature," the Iranian diplomat said.
"We need to work hard to upgrade our trade relations," Sanai emphasized.
(Source: Tass)