Veteran cartoonist Mohammad-Rafi Ziai dies at 68
June 24, 2016 - 18:20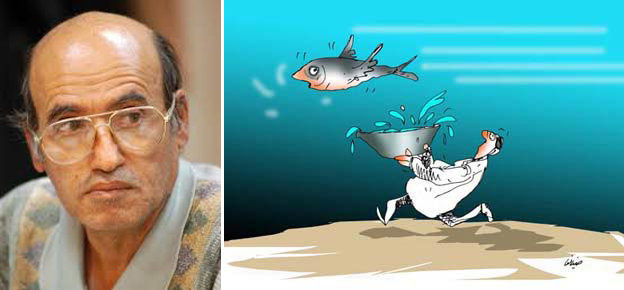 TEHRAN – Veteran cartoonist Mohammad-Rafi Ziai died from a heart attack on Thursday. He was 68.
Ziai was one of the most active cartoonists with theoretical knowledge besides his practical experience, Persian media have reported.
Born in 1948 in the small town of Evaz in Fars Province, Ziai had over 30 years of a continuous stream of information and constant activities in the press. He had also written hundreds of articles on cartoons published in Iran and around the world.
The cartoonist worked for several magazines and newspapers during the years of his long career including "Cartoon for Children", "Gol-Aqa" and "Kayhan Caricature".
He has also published many articles on cartoons, many books for children and young adults along with thousands of cartoons.
His funeral procession will begin from the Iranian Artists Forum today. He will be buried in the artists' section of the Behesht-e Zahra Cemetery.
RM/YAW
END