Rangers are in frontline of defending natural reserves: Rouhani
June 27, 2016 - 21:16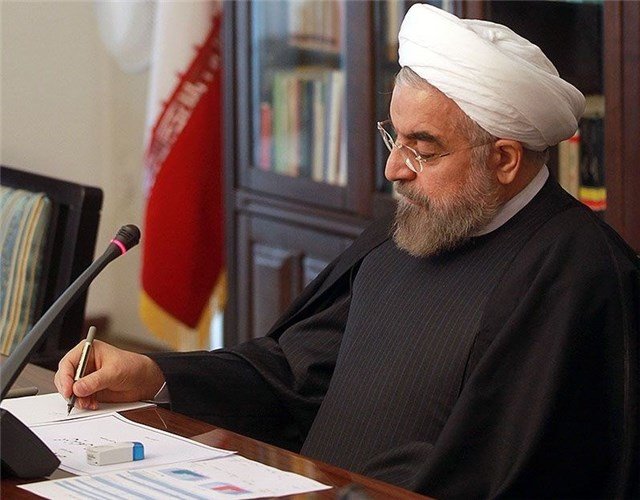 TEHRAN – Saddened by the death of three rangers by illegal hunters in recent days President Hassan Rouhani has praised the difficult task of rangers, saying they are in the frontline of defending the country's natural reserves.
"Our dear rangers, who are in the frontline of defending the country's fragile natural reserves, have unfortunately been targeted by the groups and people who only seek their own benefits," he said in a letter of condolences over the martyrdom of the three rangers
Rouhani called the rangers "defenders who sacrificed their lives to defend the God's blessings and keep the promise they gave people."
On June 23, Mohammad Dehqani and Parviz Hormozi were shot by poachers in the Geno biosphere reserve in the southern province of Hormozgan. On June 24, Manouchehr Shojaeian was also shot by poachers in the Bamou national park near Shiraz. He died due to severe injuries later.
Rouhani wrote in the letter that martyrdom of the three rangers indicates the necessity of countering those who jeopardize the environment.
He expressed sympathy with families of the victims and offered condolences to the people of Hormozgan and Fars provinces.
The president also praised police forces for identifying and arresting the criminals.
Department of Environment chief Ma'soumeh Ebtekar who had visited Hormozgan said a bill has been submitted to parliament to guard the lives of rangers, ISNA reported on Monday.
She also said a modernization of the equipment carried by rangers is on the agenda.
She also said rangers are "always under threat".
Ebtekar described rangers as soldiers who bravely defend the country's environment. "There is no difference between these people (rangers) and soldiers who defend the national borders."
She also vowed that the organization under her leadership will not allow the poachers go unpunished.
NA/PA