Boeing following Obama administration's lead, not Congress, in deal with Iran Air
July 17, 2016 - 18:53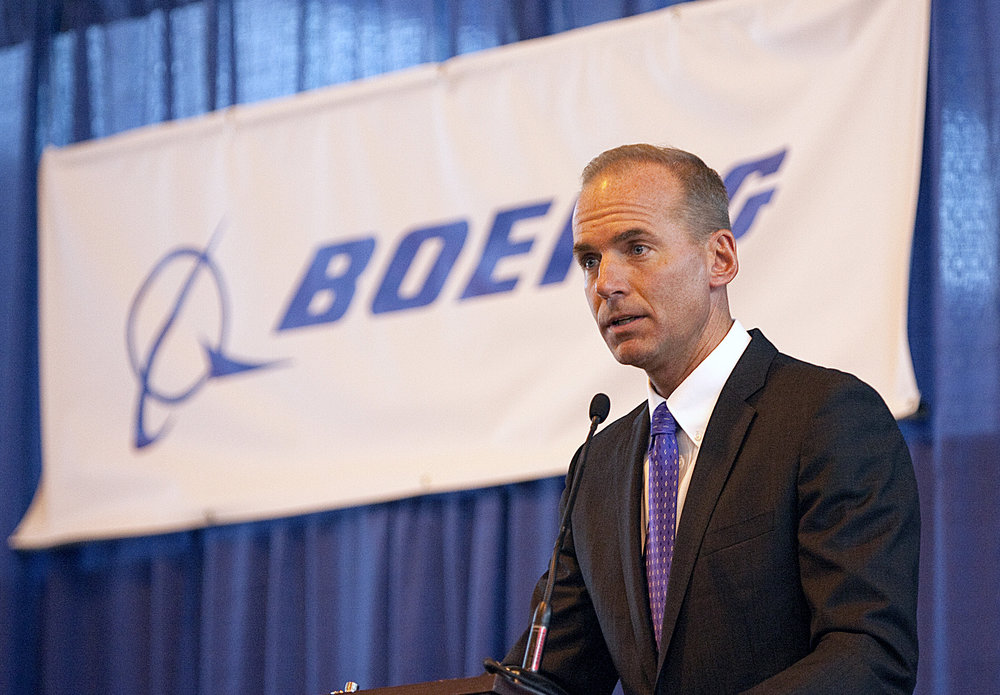 Boeing CEO Dennis Muilenburg said his aerospace company is following the lead of the U.S. government when it comes to furthering the $17.6 billion deal for passenger aircraft that Boeing has tentatively struck with Iran Air.
"We are staying completely within the U.S. government-approved process on this deal," he said on the sidelines of a 100th anniversary celebration for Boeing employees Friday afternoon.
For Boeing, however, "government" means following the lead of President Barack Obama's administration, rather than the vociferous critics in Congress who voted earlier this month to block Boeing's deal with Iran.
So far Boeing's Iran deal consists of an initial memorandum of understanding with Iran Air. It intends to sell 80 aircraft to Iran Air and lease it another 29 aircraft, putting the deal's value at about $25 billion.
"The next step of the process" is "going through U.S. government license approval," Muilenburg said. If Boeing obtains that approval, then it would move to signing a firm sales agreement.
The Boeing CEO said the potential deal with Iran Air is "a significant opportunity" that represents "significant U.S. manufacturing jobs."
(Source: Business Journal)