Iran has drawn up plan to undo nuclear work if deal is violated: Salehi
July 23, 2016 - 20:42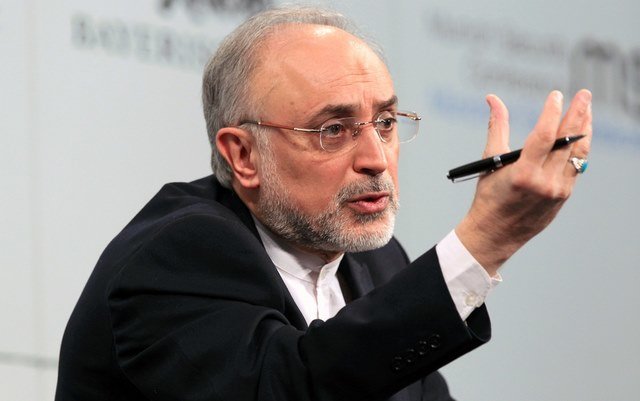 TEHRAN - Iran has drawn up plans to bring its nuclear activities to the previous stage if the West refrains from honoring its obligations under the nuclear deal, officially called the Joint Comprehensive Plan of Action, nuclear chief Ali Akbar Salehi has said.
Under the deal, struck July last year between Iran and the 5+1 group - the United States, Britain, France, China and Russia plus Germany -, Tehran agreed to slow down its nuclear activities in exchange for the lifting of sanctions. The pact went into effect in January 2016. However, some measures are being taken by the U.S. Congress which may jeopardize the international agreement.
"Necessary preparations have been made of for a quick reversibility in case of the violation of the JCPOA by the other side," Salehi said in an interview with the IRIB published on Saturday.
Salehi's deputy Behrouz Kamalvandi has also said that Iran is capable of restoring its nuclear activities to the pre-nuclear deal in a span of 45 days.
"In a month-and-half we can increase our centrifuges and (nuclear) material," Kamalvandi told the Mehr news agency published on Saturday.
Iran to join nuclear fusion project soon
Salehi, a nuclear physicist, also said that preparations have been made for Iran to join the International Thermonuclear Experimental Reactor and become 36th member state to the project.
Iran will be the first country from West Asia that joins the ITER project, Salehi said.
"Six French nuclear fusion experts have made a trip to Iran and are exchanging views and studying the possibilities with experts at Iran's Atomic Energy Agency in order for us to be able increase local experts' readiness and enter the nuclear fusion project," he explained.
ITER is an international nuclear fusion research and engineering megaproject, which will be the world's largest magnetic confinement plasma physics experiment. It is an experimental tokamak nuclear fusion reactor that is being built next to the Cadarache facility in the south of France.
Final steps to sell heavy water to Russia
Elsewhere, Salehi said that final steps to sell 40 tons of heavy water to Russia have been taken and the agreement will be signed soon.
He added some big European corporations seek to buy heavy water from Iran and the issue is under negotiation.
Salehi, the vice president and director of the Atomic Energy Organization of Iran (AEOI), also confirmed that Iran has sold 32 tons heavy water to the U.S. and received its money.
On July 11, Deputy Foreign Minister Abbas Araqchi said, "We sold 32 tons of heavy water to the U.S. and we were paid for that."
The nuclear chief described the heavy water as a "strategic commodity".
NA/PA