Iran's university entrance exam announces top scoring students
August 9, 2016 - 18:9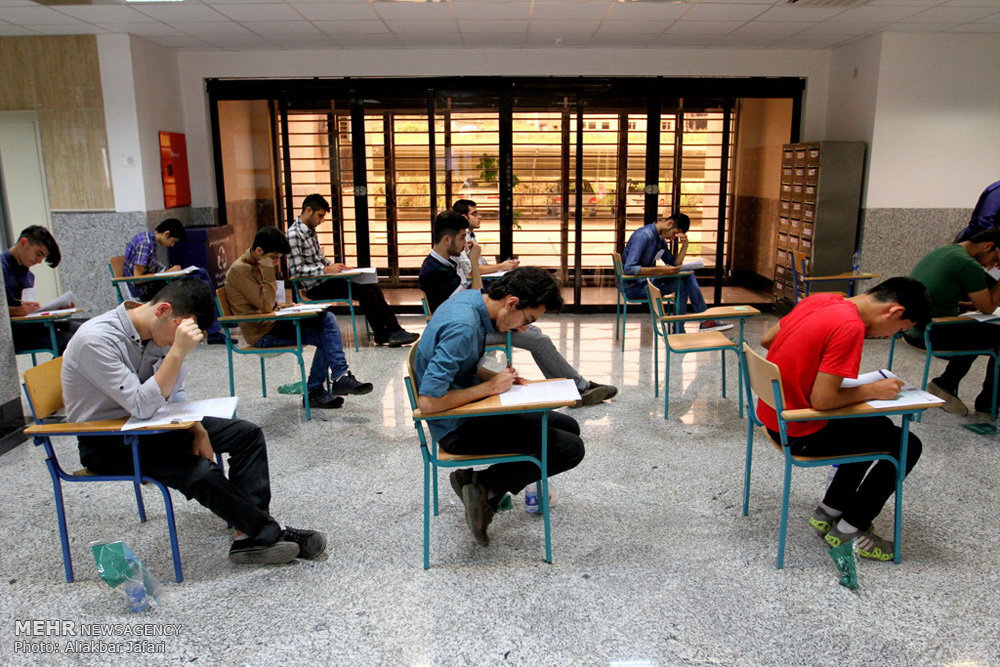 TEHRAN — Results for the top students in the Iranian university entrance exam, also known as Konkur, in the three main groups of mathematical sciences, experimental sciences, and human sciences were announced on Tuesday.
The top three students of arts and foreign languages groups are announced as well; the overall results are scheduled to be announced on Wednesday morning, Tasnim news agency reported.
Among the top 36 students, 26 are male and 10 are female. Surprisingly there is no female among the top 10 admitted for the mathematical sciences group while all the top three in arts group are female.
Moreover, 21 one of the top students are from Tehran and the rest are from other provinces of Iran.
According to Sanjesh Organization (a body charged with Konkur administration) in general some 430,000 students are admitted for the tuition free public universities.
Depending on how well the students have performed at the exam they have five days to choose the field and university they would like to choose to study and go.
Konkur, is held every year in June or July in Iran and in some other countries as well. The exam is used as one of the means to gain admission to higher education in Iran as the high school graduates take the stringent entrance exam seeking a place in one of the public universities.
MQ/MG