Initial steps taken for eliminating Konkur
December 18, 2017 - 9:53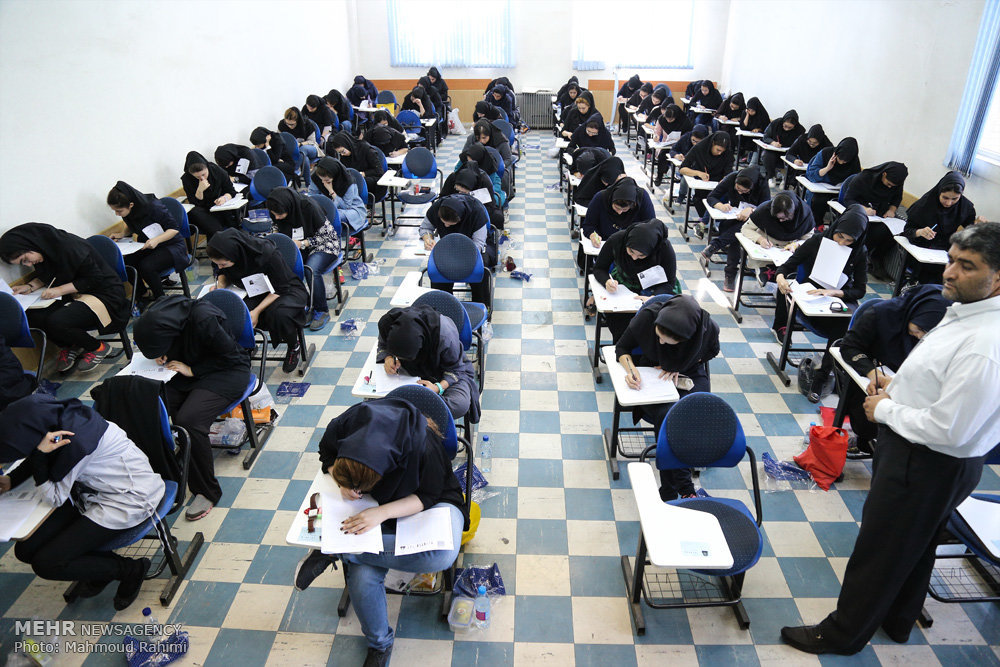 TEHRAN – A committee has been established in Iran's science ministry to investigate the required steps for eliminating nationwide university entrance exam, also known as Konkur.
"The ministry of science's point of view regarding Konkur, as an important social and educational issue, is to eliminate it as it can positively affect students' admission procedure," ISNA quoted deputy science minister for education Mojtaba Shari'ati as saying on Sunday.
He described the full elimination of Konkur as a "complicated process", adding, "The ministry of education plays a fundamental role in this regard since it should facilitate more effective learning process rather than [merely teaching] multiple choice tests [strategies]."
"If the committee comes to the conclusion that Konkur should be eliminated, the implementation process will start within the next four years," the official highlighted.
The competition for gaining admission to top universities will remain after the elimination of Konkur since most students aspire to study leading fields at top universities, maintained Shari'ati, stating, "Universities should come up with their own specific plans and guidelines for admission policies."
Konkur can be regarded as the main educational contest in Iran which is held annually in June or July. The applicants compete head-to-head for obtaining the best results and winning a seat on capacity-limited tuition-free public universities by taking the multiple choice exam after finishing high school.
Students regard this exam as a cornerstone of their lives deciding their future career, so they start learning multiple choice test techniques and prepare for Konkur since high school, which sometimes provoke considerable anxiety both for themselves and their families.
MAH/MQ/MG