Iran holds university entrance exams
July 8, 2017 - 9:2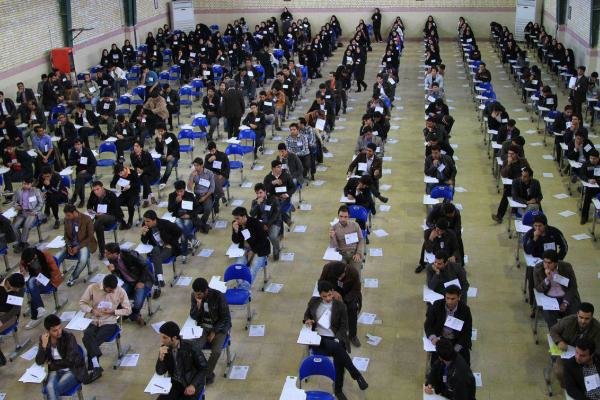 TEHRAN — The Iranian university entrance exams, also known as Konkur, were held on Thursday and Friday nationwide and in some other countries as well.
Students in Iran sit for the multiple choice Konkur exams every year in June or July to gain admission to higher education by seeking place in one of the public universities.
Students in the three main groups of mathematical sciences, experimental sciences, and human sciences and two other groups of arts and foreign languages vie to get the best result possible as their future is mostly determined by how they perform at the exam.

This year some 930,208 individuals including 548,434 females and 381,774 males took part in the exams. The figures indicate a major decline in the number of participants since 2008.
While some 1.4 million took part in Konkur exams in 2008 the number has drastically decreased by some half a million by the current year. Additionally female participants outnumber the male with 58.96 percent.
The competition is intense and the exam content rigorous as the seats at the charge-free public universities are limited, although some opt for Azad universities which charge students with tuition.
Considering the number of universities in Iran there are seats available for almost everyone wants to study at university as compared to the previous decades. Currently the competition is for securing the best seats at top universities.
Based on the figures only 20 percent of the students would manage to win the seats at top charge-free public universities.
While the majority of the applicants for the exams are aged 19 (the age when they graduate from high school in Iran) the youngest applicant of this year's exams was 15 years old and the oldest 86.
The exam results will be announced in two weeks and students can choose their desirable field of study. The final results will be announced by mid-September.
MQ/PA