Konkur top scorers list published
August 7, 2017 - 8:59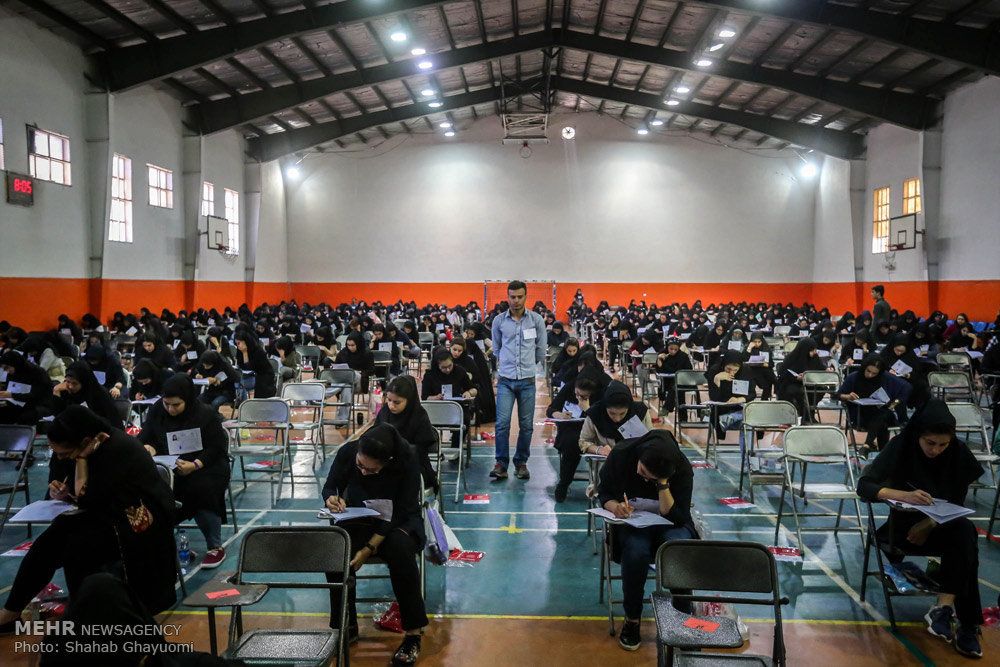 TEHRAN — Results for the top scoring students in Iran's university entrance exam, also known as Konkur, in the three main groups of mathematical sciences, experimental sciences, and human sciences along with two other groups of art and foreign languages were announced on Sunday.
Just 8 out of the top 36 students are female. Very much like last year's results there is no female among the top 10 students admitted for the mathematical sciences. All three top students in foreign languages group are male as well while the three top students in art group are female.
Only one female student is among the top 10 students in experimental sciences group and four females are ranked among the top 10 in human sciences.
Furthermore, 17 top students are from the city of Tehran. The cities of Yazd and Tabriz, each with 4 students, are other areas with highest number of top scoring students.
According to Sanjesh Organization (a body charged with Konkur administration) official website, the overall results are scheduled to be announced on Sunday evening.
Starting on Thursday the students have five days to choose the field and university they would like to choose to study and go.
Konkur, is held annually in June or July in Iran and in some other countries as well. Every year the participants sit for the multiple-choice exam to vie to get the best results possible as the seats at tuition free public universities are limited. Based on the figures only 20 percent of the students would manage to win the seats at top charge-free public universities.
This year, 930,208 individuals including 548,434 females and 381,774 males took part in the exam. The figures indicate a major decline in the number of participants since 2008.
MQ/MG