Education Ministry elaborates on elimination of university entrance exam 
January 11, 2019 - 21:31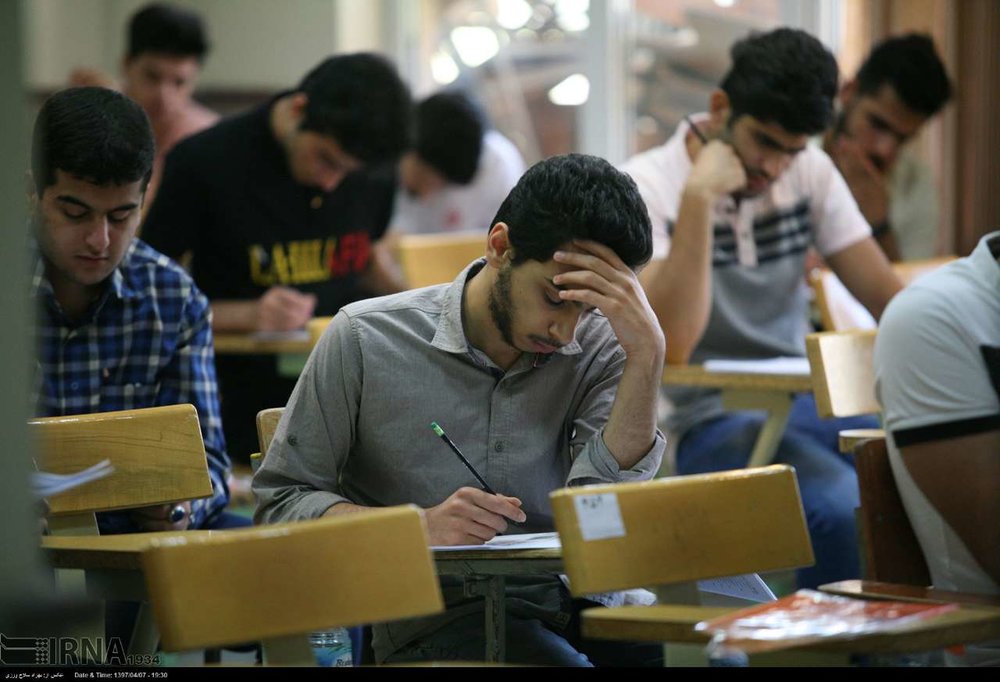 TEHRAN— On January 2, Education Minister Mohammad Bat'haei bid farewell to Konkur, the university entrance exam being held annually for gaining admission to higher education, however, there are many questions left as to how students will be evaluated to gain admission to a specific university.  
Bat'haei in a tweet explained that students can gain admission to 85 percent of the fields of studies at universities without needing to take part in the difficult exam and undergo intense stress, solely based on their educational backgrounds; farewell to Konkur.
The Iranian university entrance exam, is a standardized multiple choice test used as a means to gain admission to higher education in Iran. Students in the three main groups of mathematical sciences, experimental sciences, and human sciences and two other groups of arts and foreign languages will compete in an attempt to seek a place in one of the public universities after finishing the 12-year compulsory education.
As the number of seats at top public universities are limited the competition is usually cut-throat and the exam content is rigorous.
However, changes announced by the Ministry have so far perplexed students and their families wondering what is considered as the education background.
Moreover, some are speculating about the possible outcomes of the newly proposed scheme, fearing whether all students can gain admission to the higher education fair and square.
There is also one other group who may not have a very good educational background and believe they have lost any chances of going to university forever.
Inquired about the possible implications of elimination of Konkur, Abbas Soltanian, director of the high school education department at the Ministry of Education, said that educational background refers to the grades and scores students obtain during their last year of education in nationwide end-of-the-term exams.
This year in booklets being distributed by Sanjesh Organization [which is in charge of coordinating and administrating Konkur] all majors available for students to choose without needing to take Konkur will be announced, IRNA news agency quoted Soltanian as saying on Friday.
He didn't mention the exact time of the distribution of the booklets.
That some believe educational backgrounds include the scores students obtained during their high school years is wrong, he said, adding that nonetheless, students should prepare themselves for their last year final exams during those years.
Additionally, Soltanian said that those who have received poor grades are allowed to take the exams one more time to improve them.
Students who have been graduated from high school in 2006 and later can take their final exams once more to raise their grades, he added.
He also stated that students and their parents should not worry about the fairness of the new scheme as the final exams of the 12th grade are all standardized ad being held nationwide and there are no chances of cheating in the exams.
The deeper students' knowledge are the better they would perform at their final exams, Soltanian noted, saying that examining students' knowledge in a three-hour multiple choice exam is not efficient.
This new method would decrease students' stress and ease the process of gaining admission to universities.
MQ/MG