Iran-South Korea technology exchange center inaugurated
August 29, 2016 - 18:41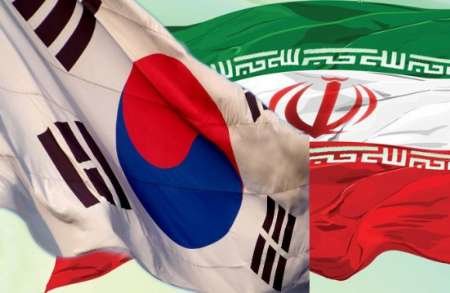 TEHRAN- Tehran and Seoul opened their joint technology exchange center in a ceremony attended by Ali Yazdani, the head of Iran Small Industries and Industrial Parks Organization (ISIPO), and Young-Sup Joo, the head of South Korea's Small and Medium Business Administration, in the Iranian capital on Sunday.
"The established center will improve the activities of both countries' small and medium industries in the fields of education, marketing and transfer of technical know-how," Yazdani told reporters on the sidelines of the inaugural ceremony, IRNA reported.
Noting that the current level of Iranian trade with South Korea stands at $5 billion per year, the Iranian official added that both sides have set a target to raise the figure to $25 billion within the next ten years.
The memorandum of understanding (MoU) on the joint center was signed during South Korean president's visit to Tehran.
President Park Guen-hye paid a three-day state visit to Iran from May 1 to 3. Her tight schedule in Iran included a summit with Iranian President Hassan Rouhani as well as economic and cultural events. Her efforts were focused on creating a platform for Korea and Iran to make a leap forward going beyond the restoration of somewhat estranged bilateral ties caused by international sanctions against Iran.
President Park, in her meeting with the her Iranian counterpart, emphasized the need to revitalize trade and diversify cooperation to encompass investment and construction of such infrastructure projects as railways, airports and water management and energy facilities as well as various other sectors, including healthcare, medical services, culture and information and communications technology (ICT).
In reply, President Rouhani expressed hope that the two countries would be able to work together in such areas as electric vehicles, agricultural machinery, garbage disposals and a sewage treatment system.
HJ/MA