Iranian, Iraqi diplomats discuss preparations for Arbaeen ceremony
August 31, 2016 - 15:40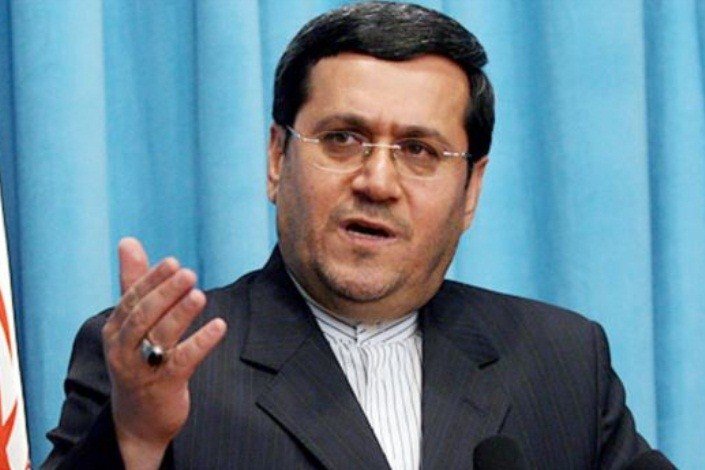 TEHRAN – Iran's Deputy Foreign Minister for Consular, Parliamentary and Expatriates' Affairs Hassan Qashqavi and Iraqi Ambassador to Tehran Rajeh Saber Abboud al-Mousavi exchanged views about preparations for the upcoming Arbaeen ceremony.
During the meeting held in Tehran on Wednesday, the two diplomats talked about ways to successfully hold the Arbaeen ceremony in November through facilitating the process of dispatching Iranian pilgrims to Iraq's holy cities in accordance with the two countries' mutual agreements.
Qashqavi and Mousavi also discussed promotion of Tehran-Baghdad relations in all spheres.
Arbaeen, which is one of the largest religious gatherings in the world, comes 40 days after Ashura, the martyrdom anniversary of the third Shiite Imam, Imam Hussein (AS).
Each year, a huge crowd of Shiites flock to the Iraqi city of Karbala, where the holy shrine of Imam Hussein (AS) is located, to perform mourning rites.
Last year, around 20 million pilgrims from all over the world, including over 1.6 million Iranians, gathered in Karbala to attend the mourning ceremonies marking Arbaeen.
(Source: Tasnim)