Iran's vice president joins Arbaeen march in Iraq
November 20, 2016 - 11:44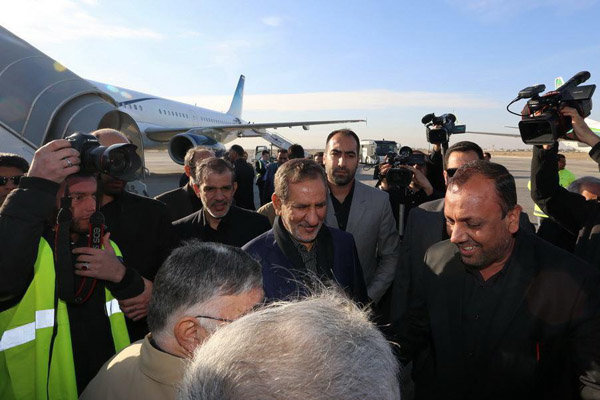 TEHRAN - Iran's Vice President Es'haq Jahangiri arrived in Najaf, Iraq, on Sunday to participate in what has been hailed as the Arbaeen march among the Iranians.
Other Iranian officials, including Iran's Haj and Pilgrimage Organization chief Saeed Owhadi, Sports and Youth Minister Masoud Soltanifar, and Deputy Foreign Minister for Arab Affairs Hossein Jaberi Anasari, accompanied Jahangiri.
The vice president met the governor of the shrine city of Najaf, hailing the Iraqi officials for organizing such a great event.
About 20 million pilgrims are expected in Karbala to mark Arbaeen, a religious observance that occurs 40 days after the Day of Ashura.
Hundreds of thousands of pilgrims from Iraq, Iran, Pakistan, India, Bahrain, Saudi Arabia, Lebanon, Azerbaijan, Turkey and other countries marched the main road between Najaf - another holy city in Iraq - and Karbala on foot to show their devotion to Imam Hussein.
About 2 million Iranians have visited Karbala to mourn Arbaeen.