By Abolghasem Naghavi
Arbaeen: Practice of justice and equality 
December 5, 2016 - 13:22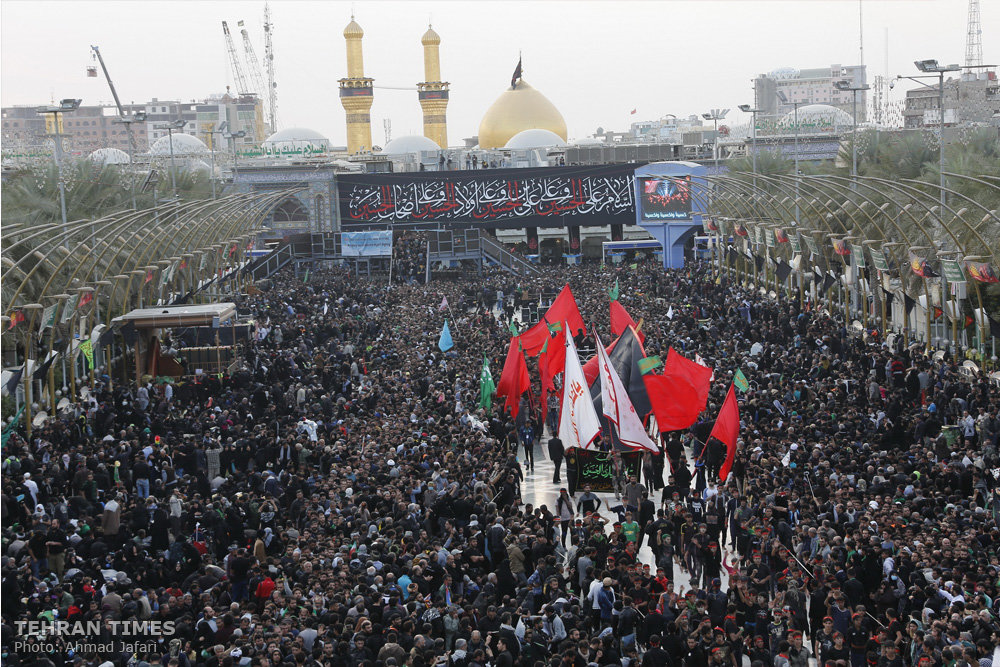 TEHRAN - During Arbaeen, 40 days after the martyrdom anniversary of Imam Hussein (AS), people with flags and banners of Ashura in hand make the Arbaeen march from various cities to Karbala, where the shrine of Imam Hussein is located.
Pilgrims mostly walk past the shrine of Imam Ali (AS) and move towards the shrine of Imam Hussein in Karbala.
Looking closely at the Arbaeen procession, in addition to the love for Imam Hussein, one can sense a truth-seeking culture centered on justice.
To revive the truth, about 14 centuries ago, Imam Hussein, his acquaintances, relatives and 72 of his disciples were martyred in 680 AD in the Battle of Karbala. The Imam's family was also taken captive.
After passage of 14 centuries since that sorrowful tragedy, today, during Arbaeen, Muslims across the world practice a new lifestyle that goes against all odds of modern life and rocks the very foundations of today's life's priority.
In an era dominated by money and avarice, on the roads to Karbala everything not only is free of charge, but locals, who barely make ends meet, beg pilgrims to take their offerings, as the approach of Imam Hussein gives money a dressing-down.
In the age of self-indulgence and material bliss, pilgrims, along with local residents, wander in deserts and barren lands of Karbala while enjoying the fatigue of their trip.

For the love of Imam Hussein, pilgrims go on foot for hours or days. Iraqis plead with pilgrims to honor them with their presence in their homes for even a few minutes, while giving their guests all they have at home as a warm reception. Simple yet colorful table food can take you to another world, the world of humanity.
During Arbaeen when over 20 million people participate in the ritual, providing food and water would be of an enormous task for any sovereign state, yet no one feels hungry or stuffed. No one wrestles with the idea of water and bread.
The path of Imam Hussein wipes away pride, arrogance, and selfishness. Arbaeen is a witness that love of Hussein has no boundary.
Hussein's love draws people from all walks of life, race, tribe or religion to Karbala. The road to Karbala is an everlasting light illuminating the world and leading the way to freedom.
In other words, Arbaeen is the practice of justice and equality.