Castro death is 'tragedy' for liberation movements, Zarif says
November 28, 2016 - 20:29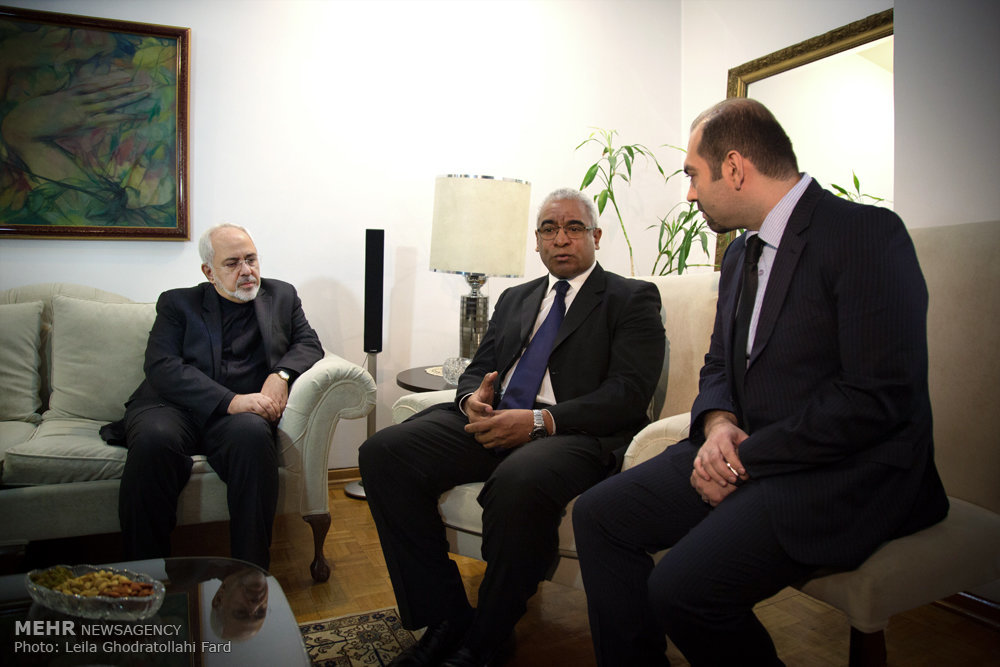 TEHRAN – Iranian Foreign Minister Mohammad Javad Zarif said on Monday that death of Fidel Castro, the legendary leader of the Cuban revolution, is a "tragedy" for the liberation movements, especially in Latin America.
"I offer the Cuban government, people and Fidel Castro's family condolences on behalf of the Iranian people. We believe that Castro will be remembered as a liberation leader," he told reporters on the sidelines of a ceremony held to respect Castro at the Cuban ambassador's residence.
Zarif said Castro was concerned about Cuba and the third world and highlighted the necessity of solidarity among the developing countries to counter imperialism.
He also signed memorial notebook of Fidel Castro.
Rouhani visited some Latin American countries including Cuba in September during which he met Castro in Havana.
Zarif accompanied Rouhani in the Latin American tour.
Cuban Ambassador to Iran Vladimir Andres Gonzalez Quesada praised the Iranian officials' messages of condolences.
He also expressed hope that Iran-Cuba relations would be expanded.
Castro, who defied the United States for nearly half a century as Cuba's leader, died on Friday. He was 90.
NA/PA