One of Iran's oldest men dies at 133
November 28, 2016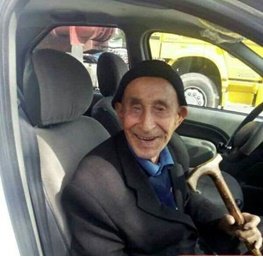 TEHRAN — Abbas Manaei, one of Iran's oldest men, died at the age of 133, Khabaronline reported on Sunday.
Manaei who was from Naqadeh, West Azerbaijan Province, was born on May 27, 1884. Being the father of 8, he died on Friday due to old age.
The recent census also showed that Ahmad Sufi is the oldest person in Iran. He is living in Saqqez, western province of Kordestan.
Born on February 28, 1882, Sufi is healthy and only suffers from hearing impairment.
MQ/PA