FM Zarif to head to India, China, and Japan
December 2, 2016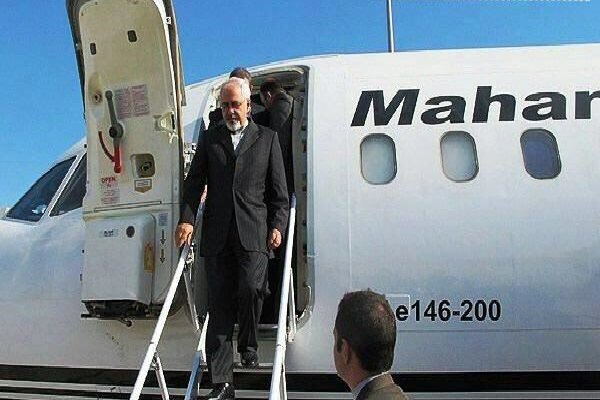 TEHRAN – Iran's Foreign Minister Mohammad Javad Zarif will start its three-leg visit to China, India, and Japan, a policy the ministry's spokesman saw in line with efforts to establish "balanced" relations with countries. 
"The three-leg visit is in line with Iran's active and dynamic diplomacy which aims to balance communications and interactions with different countries around the world," ISNA quoted Bahram Qassemi as saying on Friday.
As the first leg of his trip, Zarif is due to flow from Tehran to India on Saturday to attend 6th Heart of Asia ministerial conference, due in India's Amritsar on Saturday.
The "Heart of Asia—Istanbul Process" was founded in 2011 and the first conference was held at Istanbul that year.
The two-day conference, which focuses on regional cooperation between Afghanistan and its neighbors to improve connectivity and tackle security threats, will bring delegates from over 30 countries, including around 15 Asian nations.
This year's running theme is "Addressing Challenges, Achieving Prosperity."
Zarif is scheduled to address the conference on the latest developments in Afghanistan and the challenges the Eurasian country faces as well as Tehran's stance in this regard, Qassemi explained.
"A business delegation comprising of private- and state-run representatives will accompany the foreign minister," he said.

Zarif to discuss banking ties with China
Zarif will visit China as the second leg of his tour, where he will sit down with a number of Chinese officials.
"Expansion of ties with China as one of the key economic countries is of critical importance for us," Qassemi said of Zarif's trip to Beijing.
China was one of the six countries finalizing the deal with Iran over its nuclear program.
Ever since, officials of the countries have been reciprocating high-ranking visits.
During the visit to Tehran of Chinese President Xi Jinping contracts worth of billions of dollars were finalized.
However, still there are problems to be resolved.
"We hope the visit lays the groundwork of bilateral relations to continue and red tape issues such as sluggish banking ties to ease," the Foreign Ministry spokesman stressed.
Japan has "explicit proposals" for cooperation with Iran
The last destination of the three-leg visit will be Tokyo, where Zarif will exchange views with his Japanese opposite number as well as the country's Prime Minister Shinzo Abe.
"In addition to his Japanese counterpart, Mr. Zarif will meet some other Japanese officials including the country's prime minister," Qassemi said.
"The Japanese have explicit proposals to expand ties with Iran, and we hope the projects are finalized during the visit," he further stated.
Trade between Iran and Japan dropped dramatically during the sanctions years and unlike China which did not leave the Iranian market, Japan proved a less strategic partner.
AK/PA