Upholding new order impossible without West Asia, Zarif says
December 11, 2016 - 22:12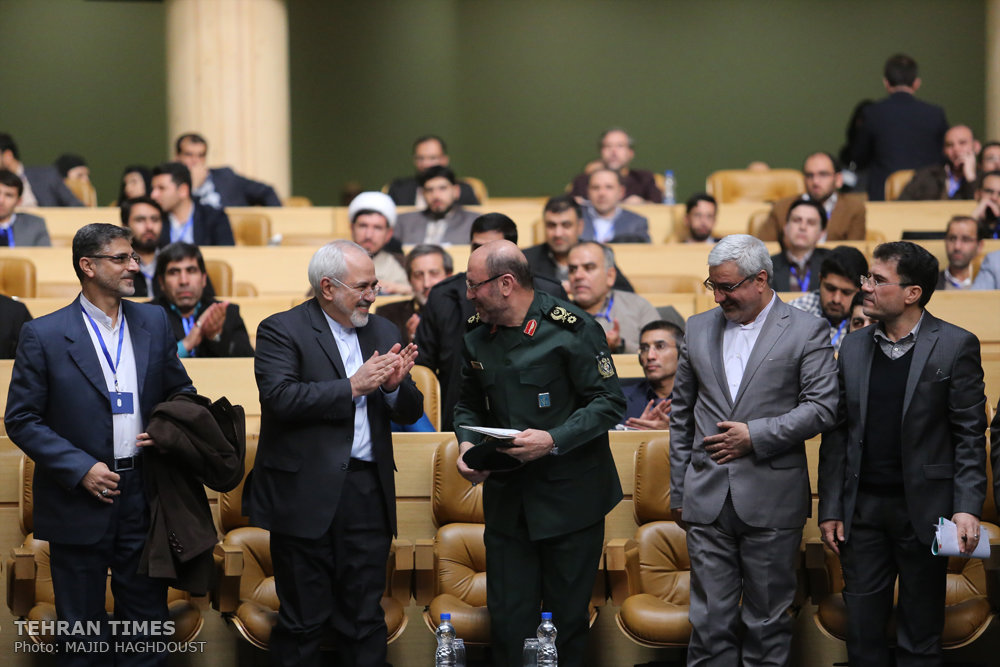 TEHRAN - Iran's Foreign Minister Mohammad Javad Zarif said on Sunday that forming the new global order entails considering interconnections between West Asia and the rest of the world.
"It won't be possible to talk about the world order without considering West Asia," Zarif said at the International Conference on Regional Security Order in West Asia, which kicked off in Tehran on Sunday.
This interconnectivity amounts to a shake-up in the international relations arena, Zarif stated, yet away from a rest point before the current "transition period" ends.
The top diplomat further brought to the fore a different picture of the current power equation in the world, and ruled out the supremacy of the West as the axial point of the world, what characterized as a key dimension of the transition era which started after the collapse of the Soviet Union.
"It should be kept in mind that the current transition period is different from the previous ones, one being that the West is not the axis."
This will ring the death toll for an international relations pivoting around the West, he concluded.
'Severe chaos'
In a separate speech, Parliament Speaker Ali Larijani highlighted the strategic importance of West Asia as the junction of three Asian, African and European continents as well as major waterways and access points to high seas.
"As a result, analysts have named the region the Heart of the Earth as it has witnessed multiple wars as well as tensions among international powers in different eras," he said, according to Press TV.
Larijani further said West Asia has plunged into "severe chaos" amid ongoing "proxy wars" and the Israeli regime's occupation of the Palestinian lands.
He went on to say that the regional chaos has roots in a "strategic mistake" by major powers and regional players, which are using terrorism as a tool to pursue their agenda.
The top parliamentarian also criticized a lack of "political vigilance" in regional nations, particularly their young generations, as another factor fueling instability in the region.
The closing ceremony was held in the evening with Supreme National Security Council Secretary Ali Shamkhani as well as Defense Minister Hossein Dehqan, Interior Minister Abdolreza Rahmani Fazli, Intelligence Minister Mahmoud Alavi, and Zarif in attendance.