World entering 'post-Westernism', Zarif says
December 3, 2017 - 20:12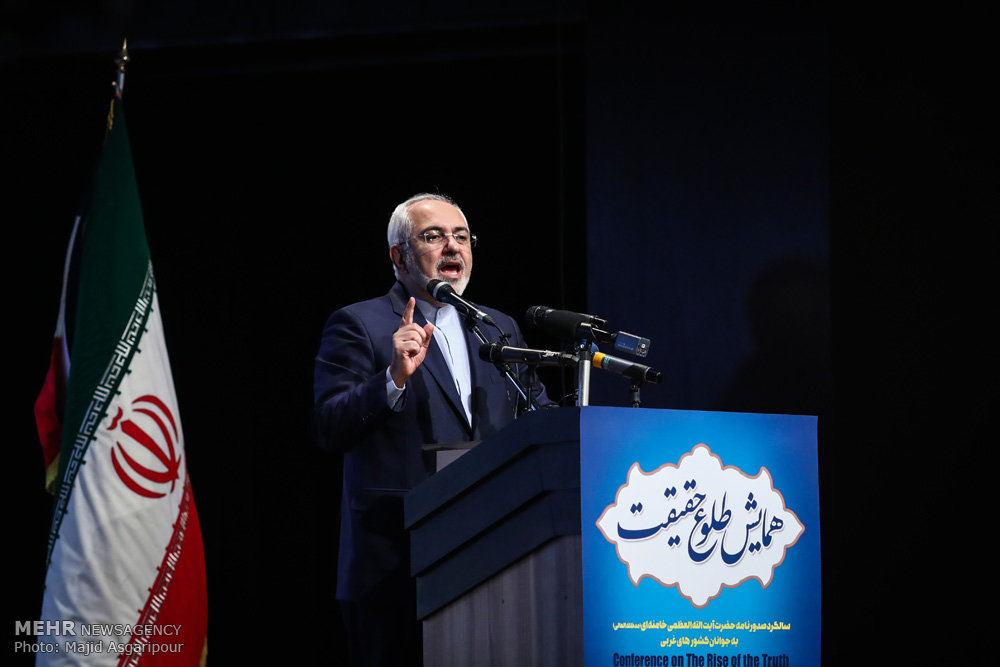 TEHRAN - Iranian Foreign Minister Mohammad Javad Zarif said on Sunday that said that the world is moving towards "post-Westernism".
The West has important status in the world, however all international developments are not being shaped by the Westerners anymore, noted Zarif, a professor of international relations.
"It is of strategic importance to understand international relations. Comprehending the fact that not everything is decided in the West and by Westerners anymore is a strategic understanding in viewing the future," Zarif said during a speech at a conference in Tehran to commemorate Leader of the Islamic Revolution Ayatollah Ali Khamenei's letters addressed to Western youth in January and November 2015.
He also said Islamophobia project was a "serious objective" of the West seriously pursued after the dissolution of the Soviet Union.
Islamophobia was spread before the emergence of the notorious Daesh group, he noted.
He said that the West should answer the question why those who were born in Western countries and speak English and French as their mother tongue beheaded children in Syria and Iraq?
The chief diplomat noted that this question is raised to find a solution and not level accusations.
He also said Western countries have always sought to "create enemy" in order to justify their "wrong policies and strategies".
He also called Leader of the Islamic Revolution a "peacemaker" who views future of the international community in an "integrated" way.
NA/PA