U.S. says backs Iran-Russia-Turkey dialogue on Syria if it bears fruit
December 23, 2016 - 2:29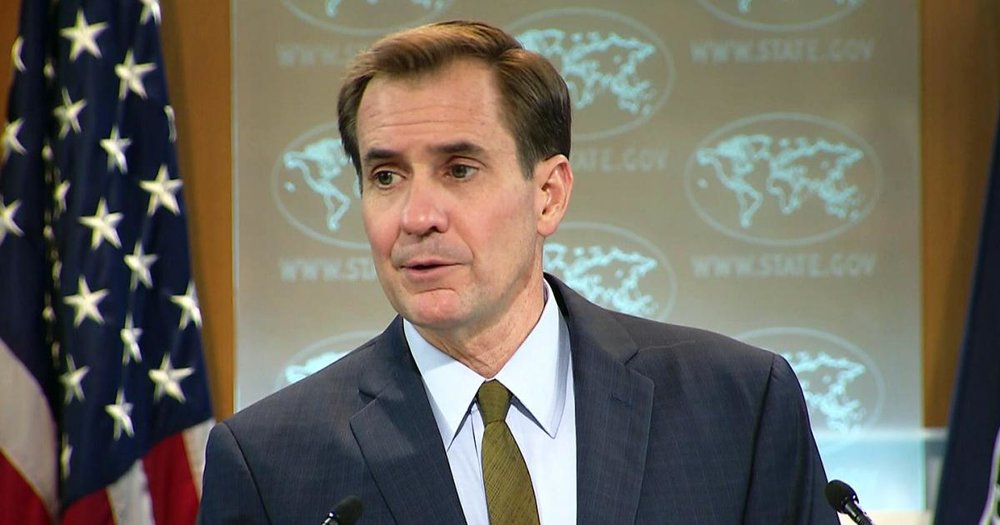 TEHRAN – U.S. State Department spokesperson John Kirby has said that Washington would support the outcome of the trilateral talks between Iran, Russia and Turkey, provided that they lead to the betterment of the Syrian people and regional stability.
"If the discussions that they had today (Tuesday) in Moscow can lead to real, practical effects, that's all to the good. That's for the betterment of the Syrian people and regional stability, and we would welcome that," Kirby told reporters on Tuesday.
He stressed that Secretary of State John Kerry "welcomes any effort to try to get a ceasefire in Syria that can actually have meaningful results, particularly for those people that remain in Aleppo, as well as the resumption of political talks."
Kirby went on to say that all sides need to wait and see the results over the next coming days.
Answering a question on why the U.S. was not invited to the talks, he said, "Well, they can speak for who they want involved or not. I mean, we recognize that we weren't invited, that this was between Russia, Turkey, and Iran."
Senior officials from Iran, Russia, and Turkey gathered in Moscow on Tuesday to discuss ways to end the Syrian conflict through political means.
At the end of their trilateral meeting, the foreign ministers of the three regional countries issued a joint statement on agreed steps to revitalize the political process to end the Syria war.
MH/PA