Iran set to stage military exercise in southern provinces
December 25, 2016 - 20:5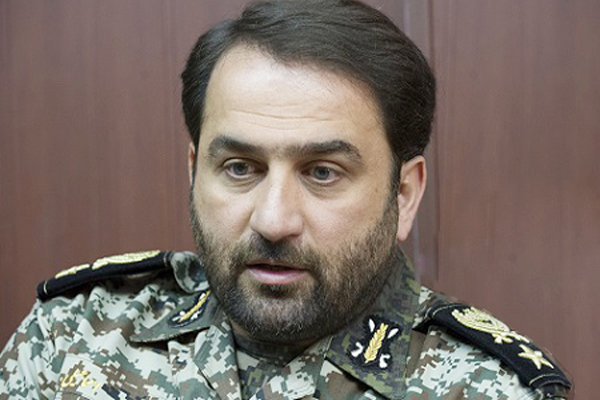 TEHRAN – Iran's military will start a five-day military drill in southern areas where the Bushehr nuclear plant is located, Farzad Esmaieli, commander of the Khatam al-Anbia Air Defense Base, announced on Sunday. 
The annual maneuver, called Modafean-e Aseman-e Velayat-e 7 (defenders of the sky of Velayat-e 7), will start on Monday in three provinces of Khuzestan, Hormozgan, and Bushehr.
In addition to regular army forces, divisions from the Islamic Revolutionary Guards Corps and Basij will participate in the war game, in an effort to create more coordination among different parts of the country's integrated air defense network, the commander explained.
"Upwards of 17,000 personnel of the Armed Forces will participate in Modafean-e Aseman-e Velayat-e 7 either directly or indirectly," Esmaieli told a press conference in Bushehr.
Staged in an area of 496,000 km2, the war game will cover parts of the Sea of Oman and the Persian Gulf as well as the three islands of the Greater Tunb, Lesser Tunb and Abu Musa.
A wide gamut of air defense systems, including radars, anti-missile defense units, law-, medium- and high-altitude missiles, and surveillance equipment will be used in the drills, Esmaieli said.
All heavy and light equipment used in the maneuver are homegrown, the commander said, adding the S-300 air-defense system will not be deployed.
Instead of the Russian air-defense system, Iran is likely to utilize its first vertical-launching air defense system, Bavar-373 (Belief 373), developed as a possible alternative to the Russian system.
Parts of the system were put on display in an exhibition held on the occasion of National Defense Industry Day, which fell on August 21 this year.
Also, the Fakour Command Post which Iran unveiled in 2015 will be field-tested, according to Esmaieli.
AK/PA