Military exercise starts in southern provinces
December 26, 2016 - 21:17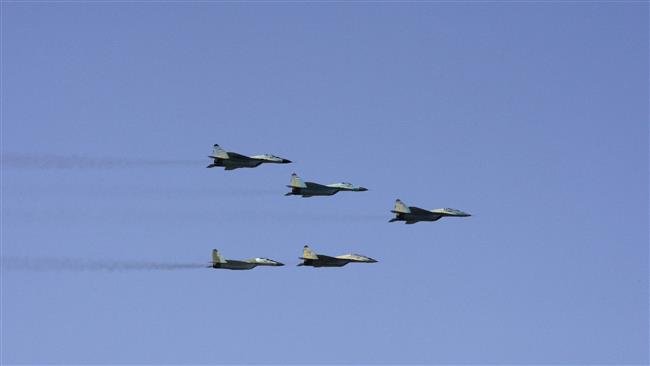 TEHRAN – Iran's military launched on Monday a national-wide military drill in southern parts of the country in an effort to achieve a higher level of coordination among various components of its integrated air defense network. 
Divisions from Iran's regular army as well as units from the Islamic Revolutionary Guards Corps and Basij (public mobilization) are attending the Modafean Aseman Velayat 7 (The Defenders of Velayat Skies 7).
Staged in an area of 496,000 km2, the war game covers southern provinces of Bushehr, Khuzestan and Hormozgan, parts of the Sea of Oman and the Persian Gulf as well as the three islands of the Greater Tunb, Lesser Tunb and Abu Musa.
The first day of the three-day drill was held in two stages on the first day.
During the first stage, the Iranian Armed Forces used on mock battlefield various defensive apparatuses, including, radar, missile, artillery, communication and electronic surveillance systems.
The second stage, which started in the afternoon, highlighted Iran's power in surveillance capabilities during reconnaissance missions and aerial footage from designated targets.
Involving around 17,000 military personnel, the drills aim at simulating intense and large-scale electronic warfare, as well.
The Army Air Force's aircrafts, including F-4 Phantoms, are also taking part in the maneuvers.
According to Press TV, domestically-built radars of Fath (Conquest) 2, Matla'el-Fajr (the Emergence of Dawn), tapping devices and mobile outposts for visual monitoring were also deployed during the drills to collect intelligence and relay the data to decision-making centers, including the Army's Ra'd (Thunder) Tactical Air Defense Base.
"All heavy and light equipment used in the maneuver are homegrown," Farzad Esmaieli, commander of the Khatam al-Anbia Air Defense Base, said on Sunday, adding that the S-300 air-defense system will not be deployed.
MH/AK