Cleric urges officials against U.S. infiltration 
January 7, 2017 - 9:53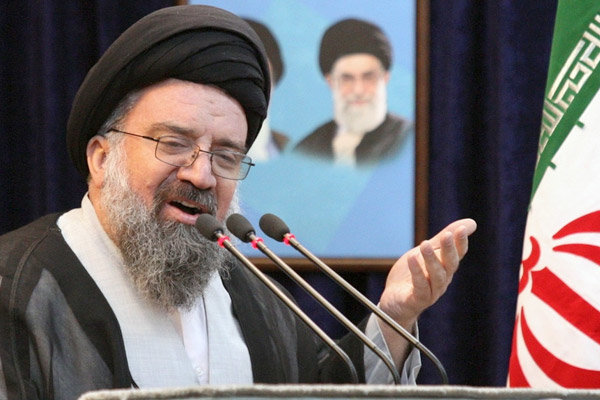 TEHRAN – Tehran's interim Friday prayer leader called on Iranian officials to keep vigilance against the plots hatched by the U.S. to influence and infiltrate the country's decision-making bodies.
"The enemy is plotting to create differences in the Iranian society and also destroy the country's legal and decision-making institutions, including the judiciary," Ayatollah Seyed Ahmad Khatami said.
Elsewhere in his remarks, he insisted on the need for unity among officials, saying unity cannot be achieved only by chanting slogans.
SP/PA