Carlos Queiroz would consider South Africa job: report
January 20, 2017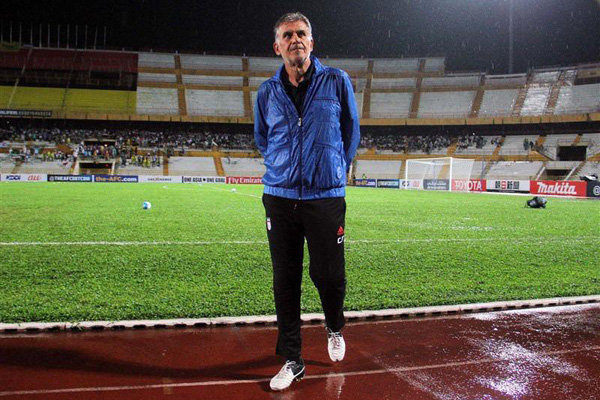 Iran head coach Carlos Queiroz admits he would "have to consider" any offer from the South African Football Association (Safa) to coach the team.
The former Real Madrid and Portugal coach has been in charge of Iran for the past seven years but tendered his resignation earlier this month, fueling speculation that he could replace the recently dismissed Shakes Mashaba as South Africa's head coach.
Queiroz still has to finalize matter with the Iranian Football Federation over the termination of his contract, but admits a return to South Africa is enticing.
"At the moment, as you can understand, I have ethical duties and obligations with my present contract and I'm not in a position to make comments about that in a public way," he told EWN Sport when queried about the position.
"But if South Africa, or any other country, remembers your name and trusts your name as a person to coach the national team; for a coach it's always an honor and something really very special. You are coaching the flag and the nation, and the expectations and the dreams of one entire country," he added.
The 63-year-old added further fuel to the flames by describing how "special" South Africa is to him.
"First of all, everybody knows that South Africa is like home for me," he continued. "I was born a few kilometers from the border (in Mozambique). I'm an African person, a white African person. I have family, I have roots and I have so many links with Africa to consider that position.
"Apart from the football matters, it is something special for me," Queiroz said.