Iran consults with Russia, Turkey in Astana ahead of Syria talks
January 21, 2017 - 20:55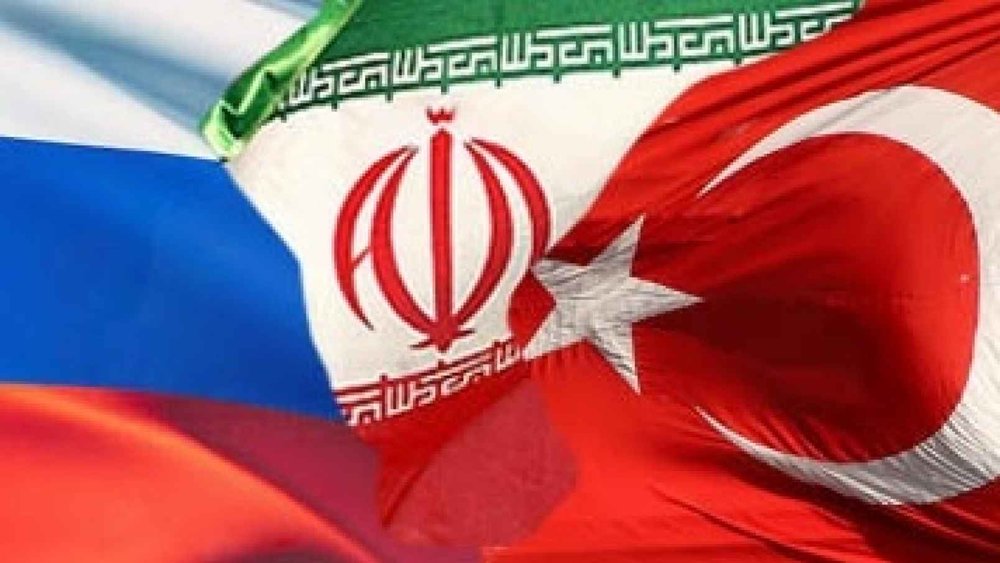 TEHRAN – The Iranian and Turkish delegations held talks on Saturday in Astana, Kazakhstan, ahead of the planned talks between the Syrian government and opposition groups on Sunday.
Iranian Deputy Foreign Minister Hossein Jaberi Ansari and Turkish Undersecretary of the Foreign Ministry Sedat Onal were heading the Iranian and Turkish delegations.
Prior to the talks with the Turkish side the Iranian diplomatic team held talks with Russian officials in the Kazakh capital.
Under a plan introduced by Iran, Russia and Turkey in Moscow on December 20 a ceasefire was declared in Syria on December 30. Under the initiative, known as the Moscow declaration, the warring sides are preparing to arrive in Astana for talks.
Iran, Russia, and Turkey as the main powerbrokers in Syria will act as intermediary between the Syrian government and opposition groups in Astana.

Iran and Russia have been backing the central government during the six years of conflict in Syria. However, Turkey has been siding with armed opposition groups seeking to ouster the Beshar al-Assad government. Turkey changed the tact as the Syrian forces, backed by the Russian air force, succeeded to recapture the strategic city of Aleppo.
Russia has also invited the new U.S. government to join the Syria talks. However, Iran has openly opposed the U.S. involvement in the talks, saying it will derail the peace process.
UN will attend Syria talks
The UN Special Envoy for Syria Staffan de Mistura will also head the UN delegation to the Astana talks.
"In light of the complexity and importance of the issues likely to be raised in Astana, and of the senior level at which the conveners of the meeting will be represented, the secretary-general has asked Mr. de Mistura, to lead the UN team at the talks," Stphane Dujarric, the spokesman for UN secretary general, said in a statement on Thursday.
"The secretary general is looking forward to the Astana meeting being a positive step, ahead of the resumption of intra-Syria negotiations in Geneva," he added.
In this regard, Moscow welcomed the participation of de Mistura.
"We welcome the decision of UN secretary general to send de Mistura to the Syrian-Syrian talks in Astana," Russian permanent diplomatic missions in Geneva said in a statement.

NA/PA